I have been working with my little birds and decided I wasn't happy with the piggies.  I decided they were more work than they were worth.  Then I had an idea.
They don' have to be fabric.
I did a little looking at my local craft store and found small wooden knobs.  Like the ones you put on Dowel rods or use for doll heads.
I found some beautiful green paint for 99 cents and I am off and running again.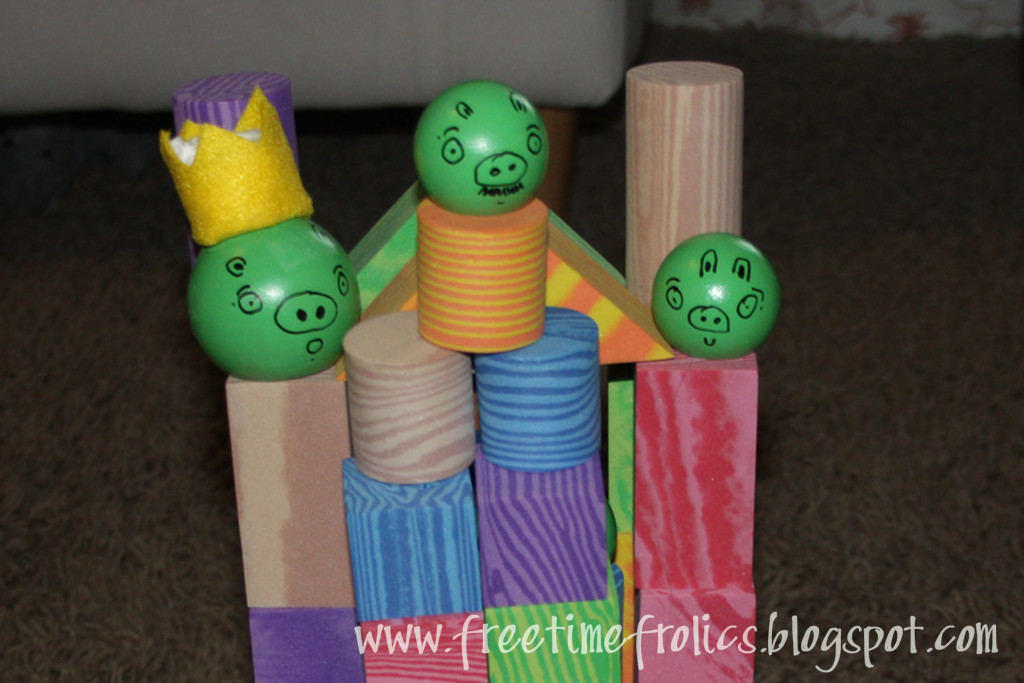 My boys were fighting over who got to paint them and my little miss lets just say she wanted in on the action too.
I free handed the faces and Voila!
Little Green piggies
for the Angry birds to catch.
My kiddos arew very happy wiht the result and so am I.  They have been playing Angry Bird a few hours everyday since I made them.  Its great.  They have turned it into a competition. He who leaves a piggie standing has to build the blocks.  Its actually quite entertaining.
Here are a few pictures of my Birdies close up.
I used ribbon for the cream bird and the black bird as feathers and a fuse.  Make sure you burn the ends of the ribbon so it doesn't unravel.
I hope you are all enjoying your Angry Birds.  My kiddos area still in love!
(Visited 25 times, 1 visits today)