I pulled out my family cookbook today and decided it was a great day for Snickerdoodles.  They are one of my favorite cookies and are so easy to make.  Do you have a favorite family cookie recipe?
Several years ago for Christmas, I spent a ton of time and compiled all of my grandmother's recipes.  I asked everyone in the family what their favorite recipe was that Grandma made. After getting all of them written down,  I took the time to put them into the computer, and print them out so I could make a cookbook. Everyone in the family got one for Christmas and they were thrilled.  It was only $5-8 dollars for each one so it wasn't a huge expense, though it  took a lot of time on my part. Since then I find myself using it at least once a week, maybe more.
Today I pulled out the little cookbook and began to make cookies. I found myself thinking that something wasn't right and went to call my grandma to ask her a question, only to remember that she had passed on a few months ago.  At first I was sad that she was no longer here to give me cooking advice or fix my baking fail. But then I felt gratitude for the time I spent with her, for each moment she cared for me or spent time with me, and  for each recipe she carefully wrote down and shared, for the legacy she left and the love she shared one spoonful at a time.
This little cookbook of mine is filled with memories. Meals shared, tears cried and happy moments.  I am so grateful for the experience for making and sharing this little book for my own family to know and love.  A little piece of my grandmother will continue on through generations at every dinner table.
So today I am going to share a recipe from that little cookbook.  Grandma's delicious Snickerdoodles!  These little lovelies are the best.  Mix up a batch for your kids this afternoon.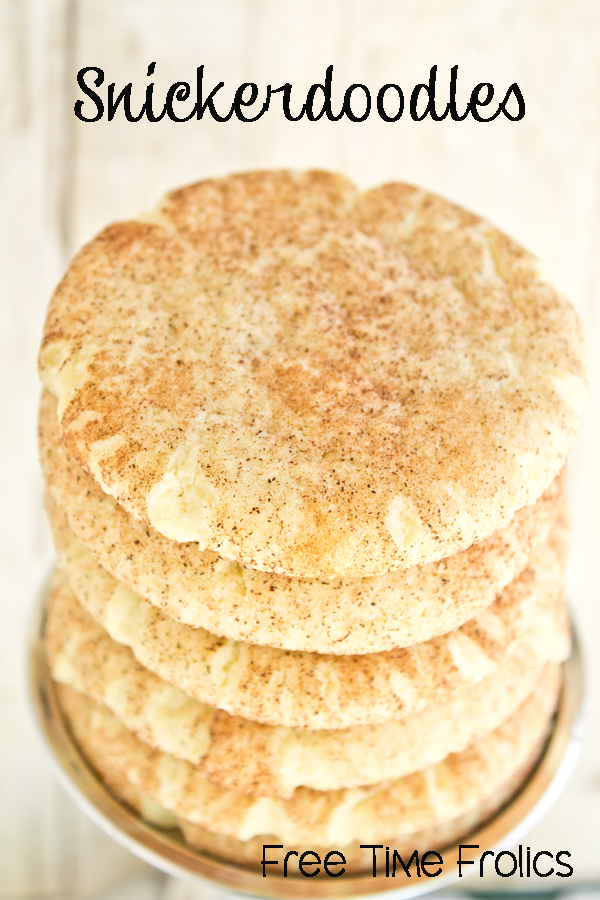 Snickerdoodles Recipe
Grandma's Snickerdoodles
Author:
Free Time Frolics
Prep time:
Cook time:
Total time:
Ingredients
½ C. Butter
½ C. shortening
1 C. Sugar
2 Eggs
2½ C. Flour
¾t. Baking soda
¼t. Salt
1t. Vanilla
¾t. Cream of Tarter
2T. Sugar & Cinnamon
Instructions
Pre heat oven to 400*
Cream Sugar, shortening and butter. Mix in Eggs. Add Salt, baking soda, cream of tarter and vanilla. Mix Add Flour 1 cup at a time.
Roll dough into 1 inch balls and roll in cinnamon and sugar.
Bake on a cookies sheet in oven for 10 minutes. Remove from oven and cool.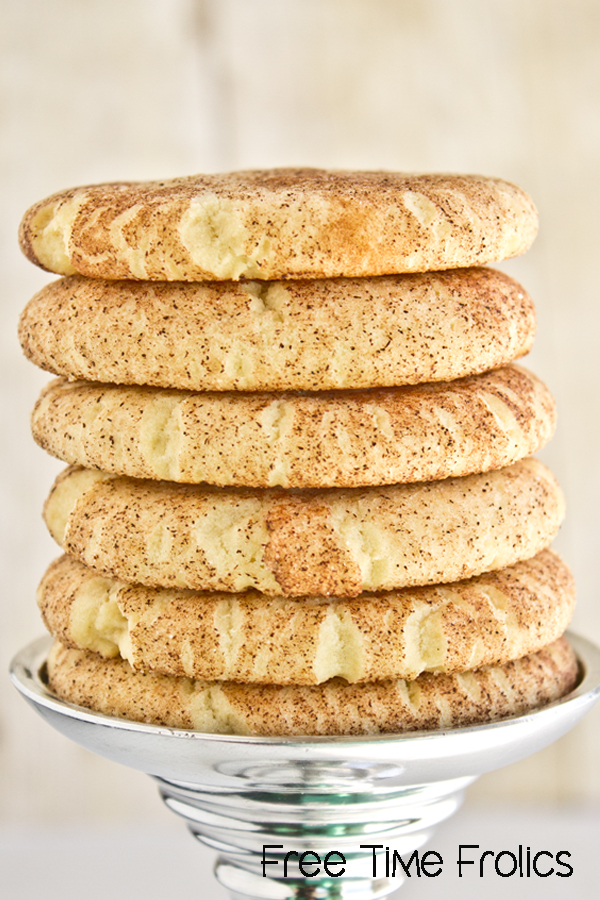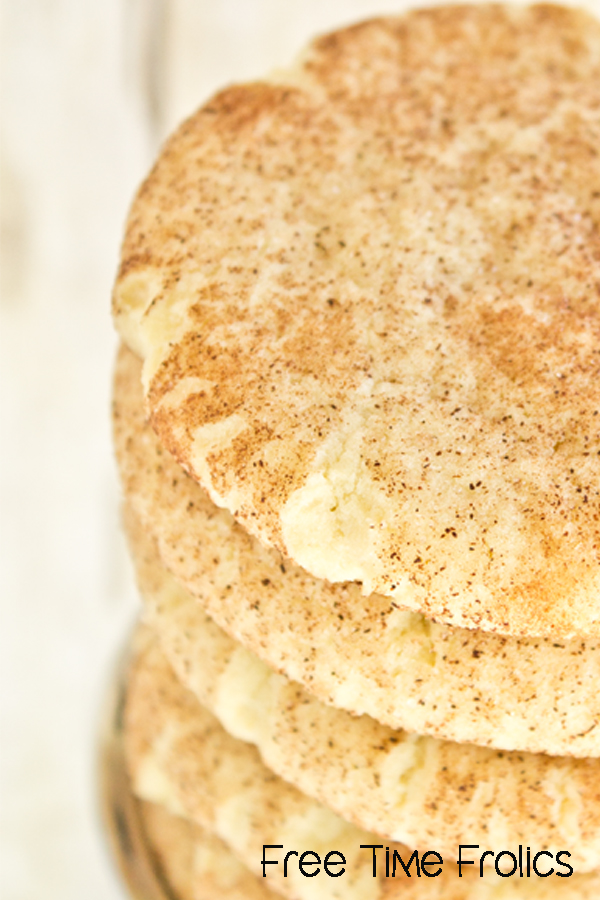 (Visited 66 times, 1 visits today)