Happiness with ourselves is equivalent to our Self Worth. A few weeks ago I felt impressed to talk to my girls about being Happy.  So many times in our life we judge others, we talk about others, and say things about others all because we feel unhappy about ourselves, jealousy or guilt.  We do these things because we are not truly happy with ourselves.  We only see our glass half empty and want to feel better about ourselves.  In the end, the opposite is true. We feel worse about ourselves and the cycle continues.
Recognizing our True Beauty, self worth and Happiness is a process that takes time to build. We have to search our our happy, have a positive attitude and seek our like minded people.
I talked with my girls about the importance of finding their happy. Because when when you find the things that make you happy, truly happy, we are content with our lived they way they are.   We become less concerned with the worldly things and more concerned for others through service and Christlike Love. We begin to see the world through the Lord's Eye instead of the eyes of the world.
I wanted my girls to see how judging someone was really a reflection on how they feel about themselves.
I shared a few personal experiences and asked a couple of leaders to share about times in there lives when they had made a judgement about someone but then realized they were wrong and the person they had judged was someone they admired and wanted to be around.
After my Sunday lesson we had a Tuesday lesson on finding your inner selfie.  We had an amazing Photographer come speak to our girls about how light effects your photographs.  Where to look for the light and how to use it to take amazing pictures.
The activity eventually led to the light of Christ and finding our True Beauty.  We used the talk, True Beauty, by Elder  Lynn G. Gibbons of the Seventy.
This lesson was inspired by this quote I found on the web somewhere.  It was just a small quote in passing but it stuck with me.  I decided to make it into something I could hang on my wall and remind myself everyday.
Happiness Quote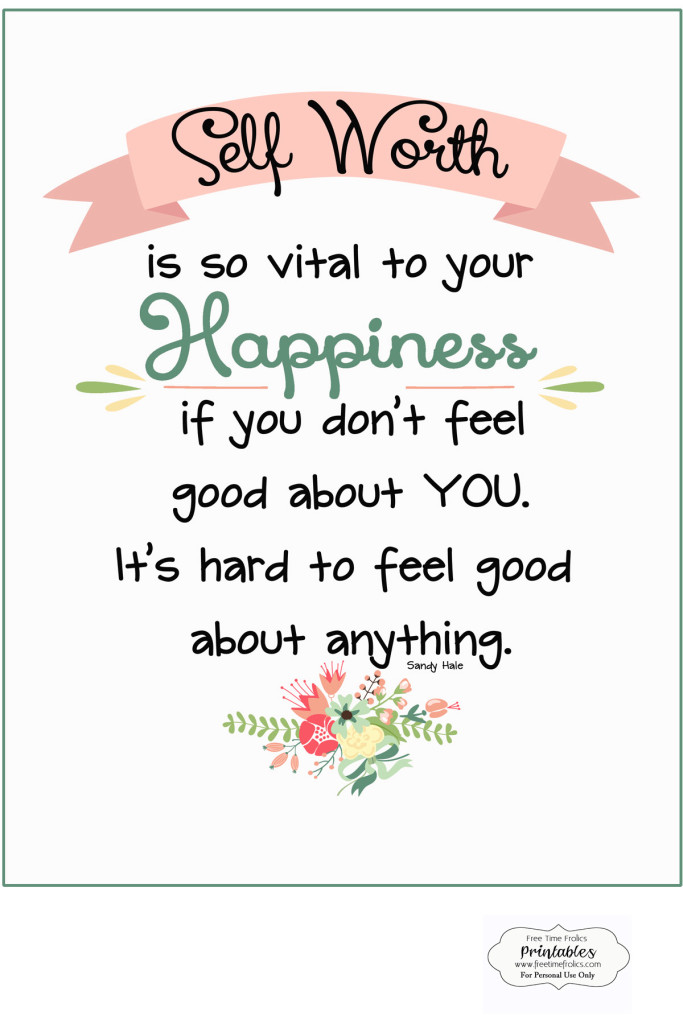 Happiness download 8×10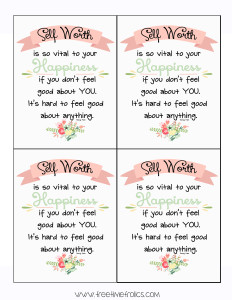 Happiness download 4 page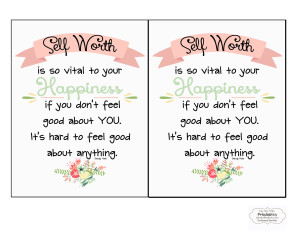 Happiness download 5×7
What are some of the ways you help the women in your life to know their self worth?
(Visited 445 times, 1 visits today)