Fall is here and that means boot season!!  I am obsessed with boots.  I love them with skirts, leggings and jeans.  So this year I decided to make a few pairs of decorative boot socks.  You can use them to dress things up or with a Sunday dress.  And these little beauties are super simple to make and a lot less expensive than the store bought ones.  So here is what you need: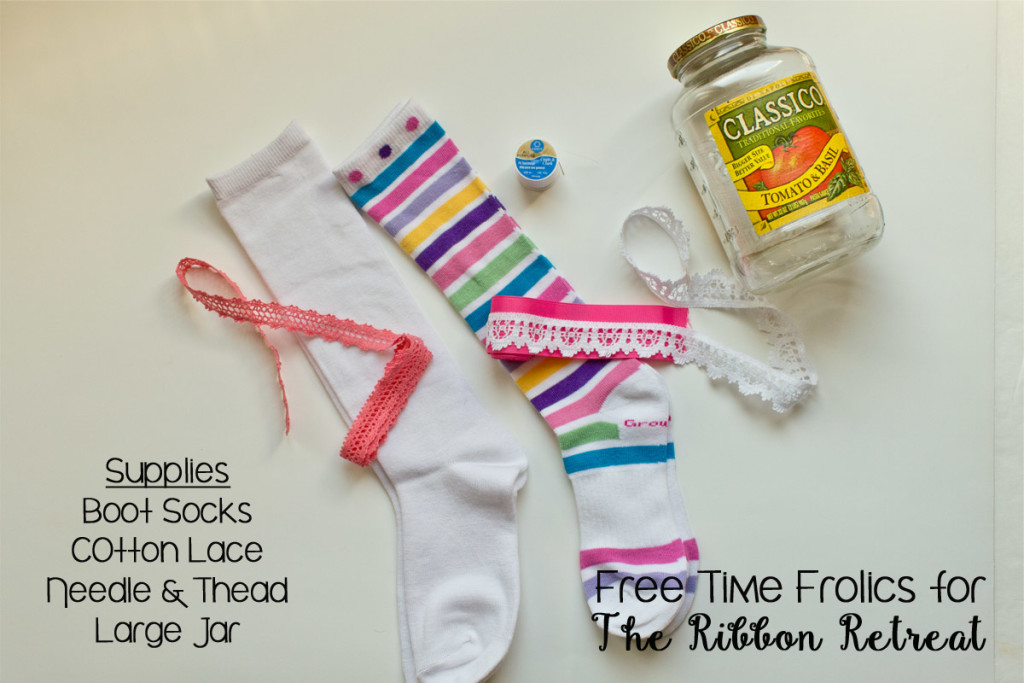 Gather your supplies.  Boot Socks, Ribbon, lace, needle, Thread, a large jar.
I purchased my boot socks at Wal-Mart and The Children's Place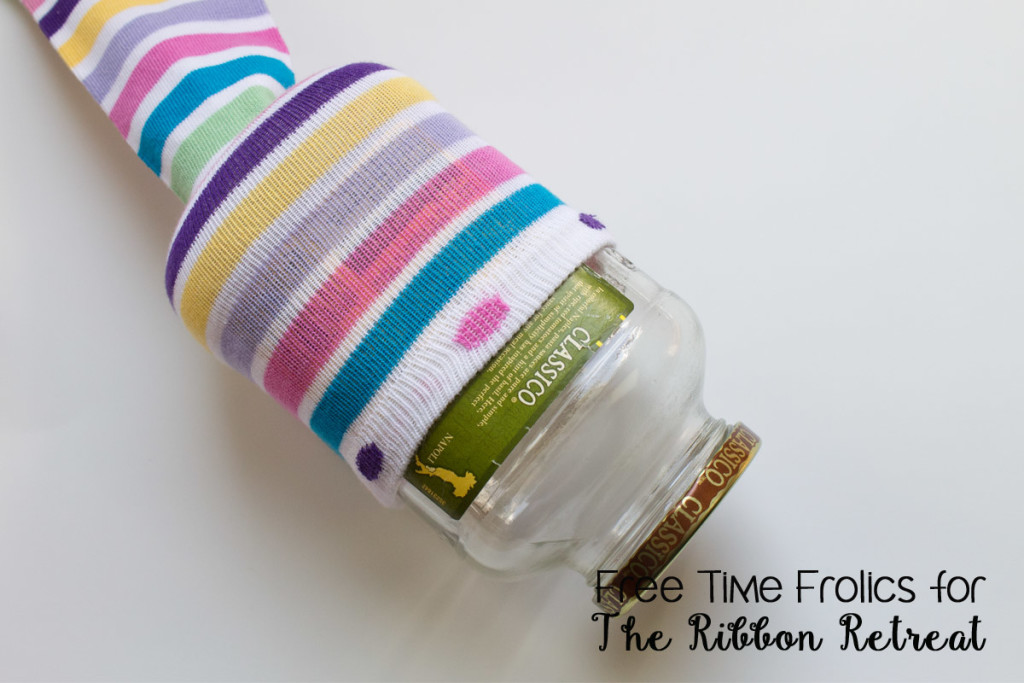 Stretch the top of one sock around the end of a large jar.  Stretching the sock as much as possible.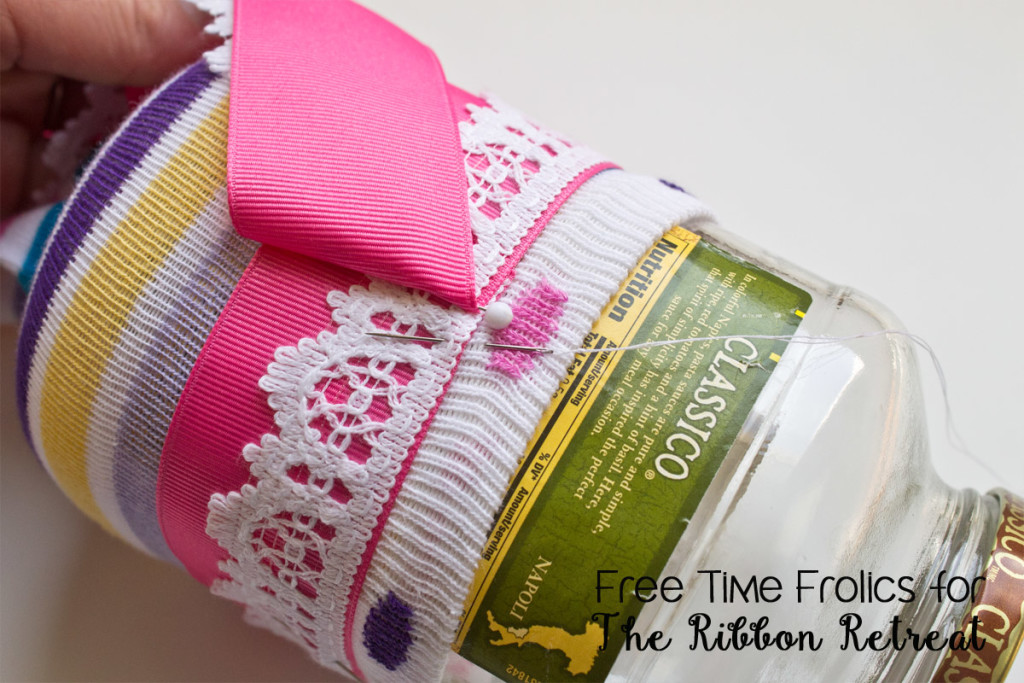 Wrap the lace, ribbon or trim around the sock top and pin into place.Using a needle and thread.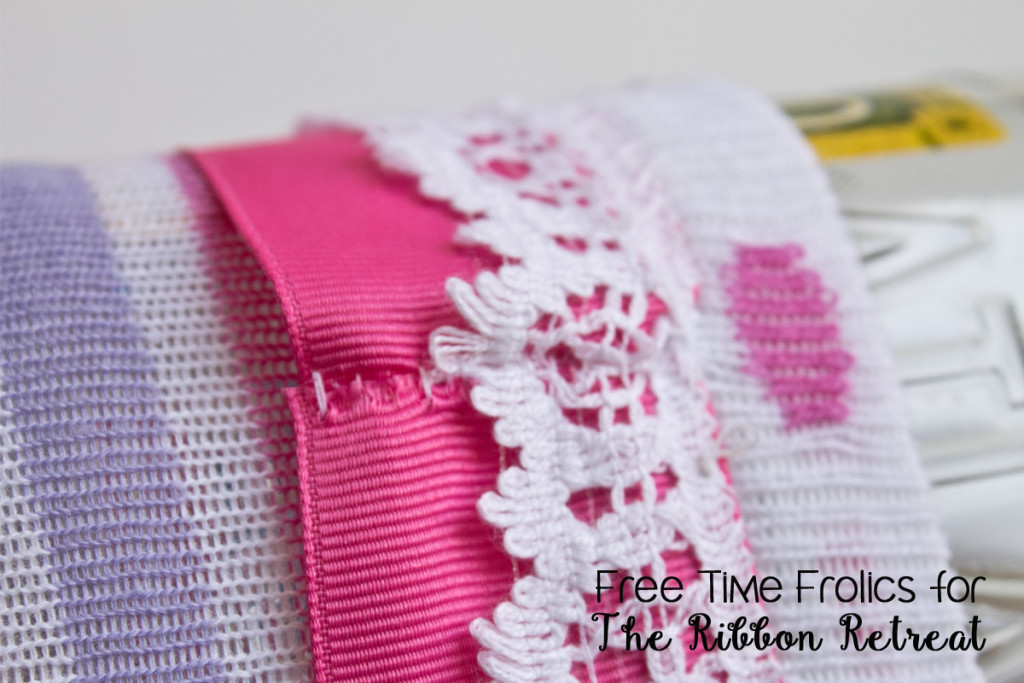 Fold the raw edges together and stitch the ends together.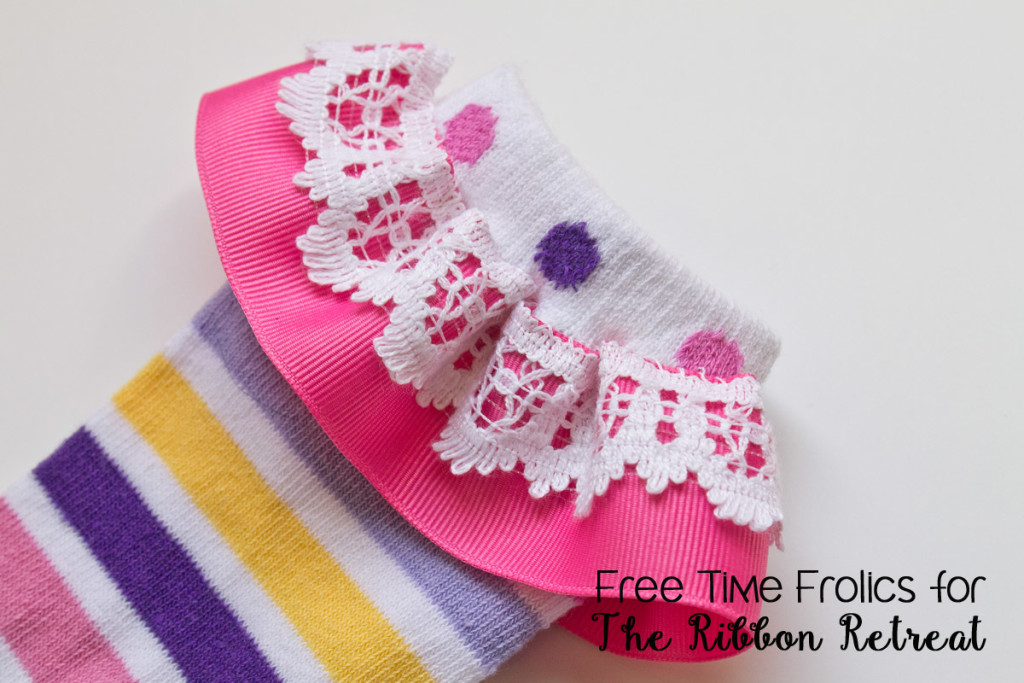 Pull off the sock.  It's all finished. Repeat for the matching sock. You can use anything to embellish your socks. Flowers, buttons, pom poms, ribbon, lace, or decorative elastic.  Add your own flair!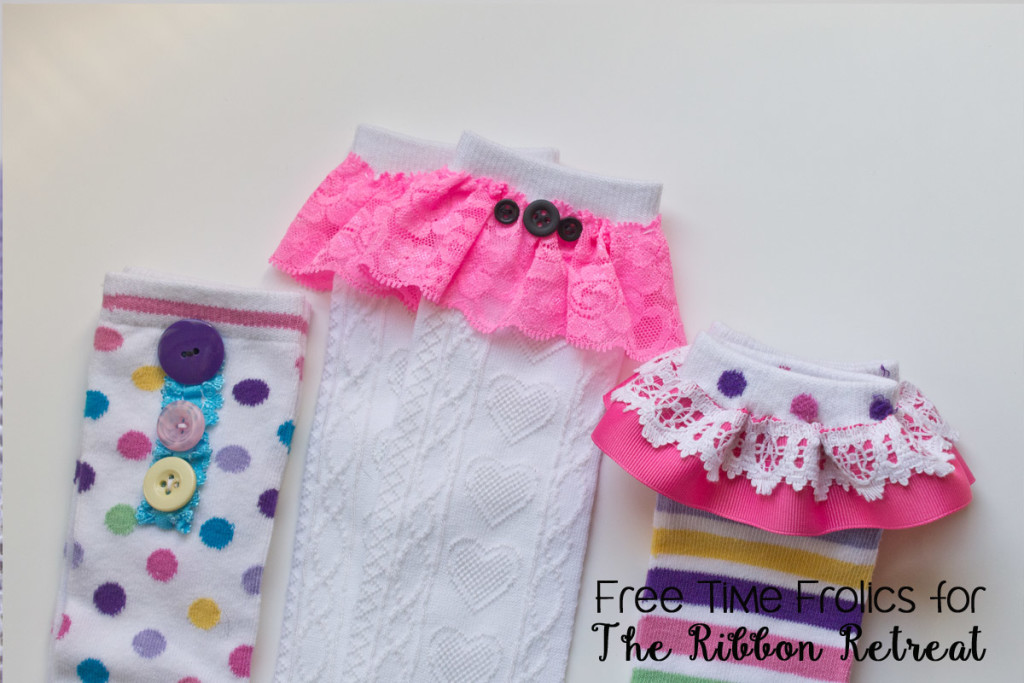 Here are a few pairs I have made just to mix them up.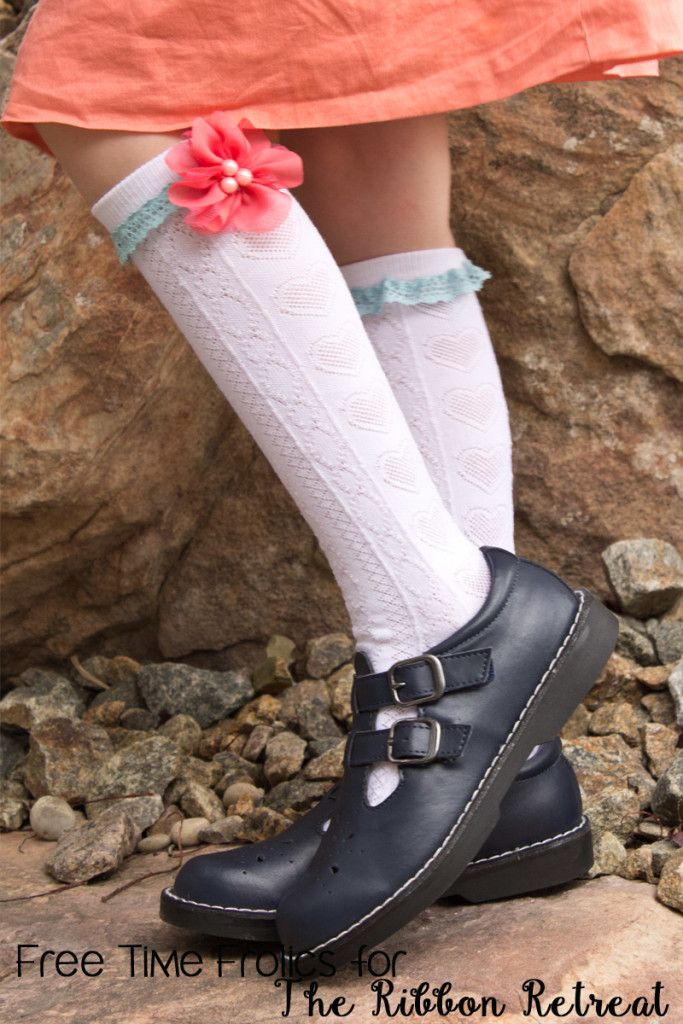 (Visited 120 times, 1 visits today)