I know Halloween is over but this Mom just didn't get time to blog about it.  So here we are 1 week later and just getting costumes on the blog.  My preschooler is in love with the Paw Patrol, especially Zuma.
He along with every other 4 year old.
He is obsessed.
The action figures have a permanent place on the front living room coffee table. He and his sister play for hours together. So when he asked to be Zuma, his favorite rescue pup, From Nick Jr.'s Paw Patrol I said let's do it.  
Didn't it turn out adorable?  Well here is a quick and easy how to!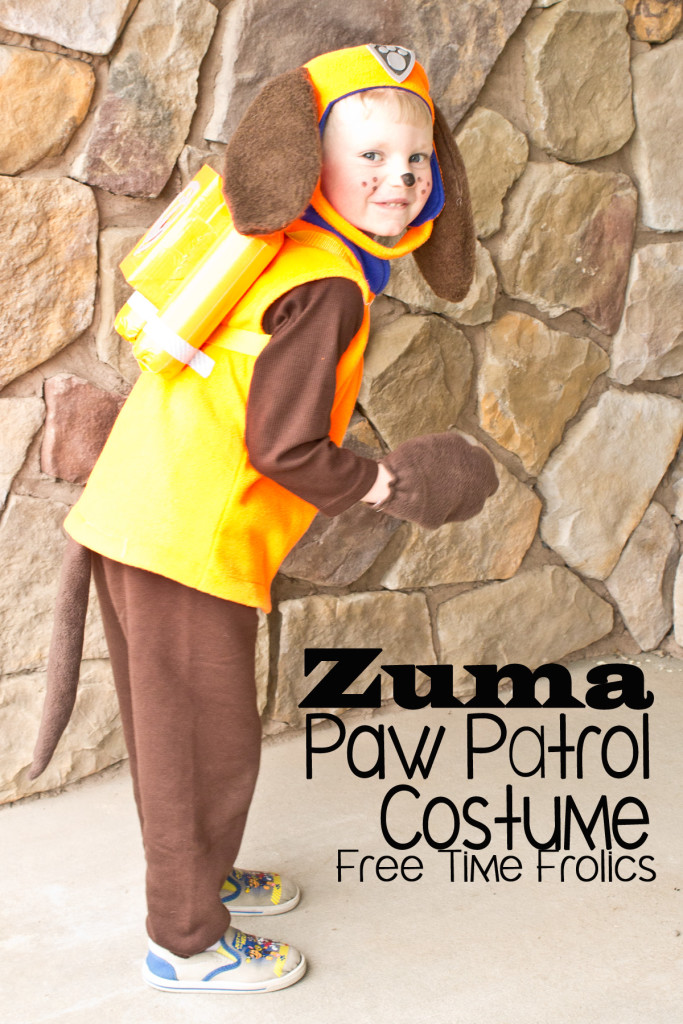 Paw Patrol Zuma Costume
I started with brown sweat pants and shirt I found at Walmart. Simple enough.
Then I purchased brown, orange and blue fleece at Joanns. I used a jacket pattern for the vest and left off the sleeves.  We used his Zuma toy badge for the patch. I used brown fleece to make basic mittens to look like paws for his hands.  I also used some left over brown fabric to make a tale to attach to the vest.
I made the hat with flaps from a tutorial online and added the ears. I made the patch from gray vinyl and added a pin to attach it.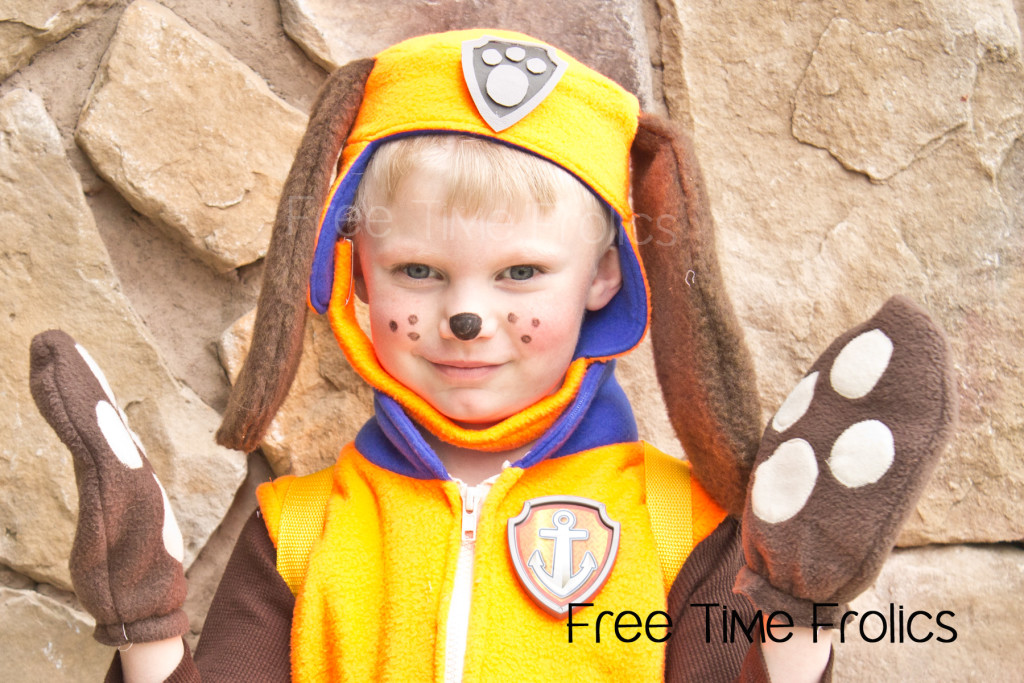 His jet pack was made from a small box, 2 skinny girl drink bottles, orange duct tape and some gray vinyl for the patch.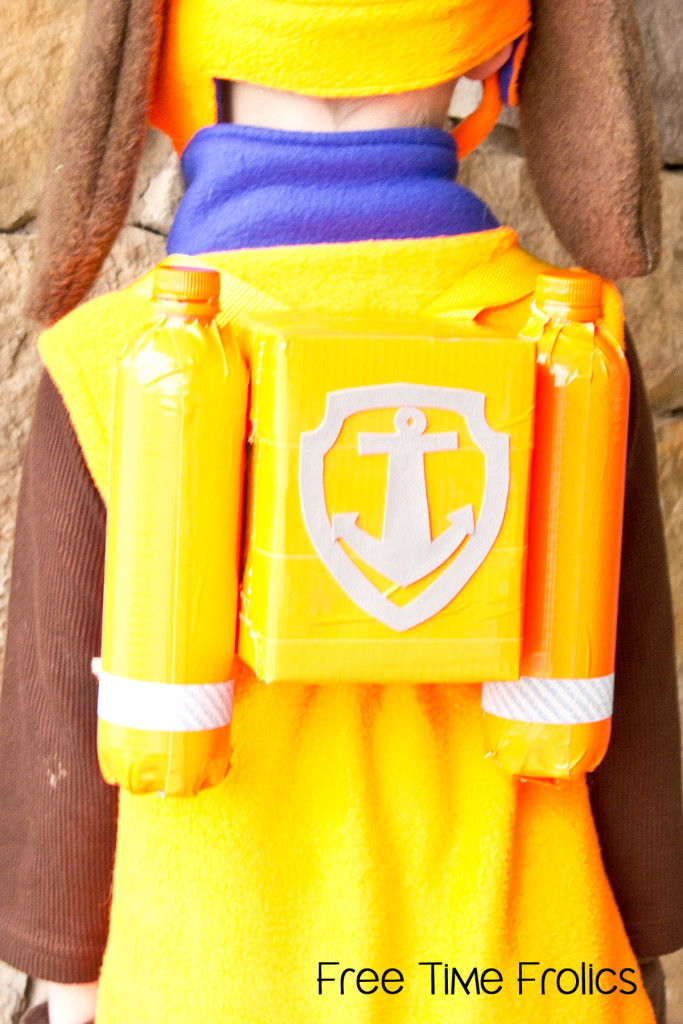 This little boy was so excited to be Zuma. His costume turned out great and now he has a new pair of sweats for the cold season.
(Visited 3,457 times, 1 visits today)