The 2016  theme for the youth of the LDS Church is 2 Nephi 31:20.
"Wherefore, ye must press forward with a steadfastness in Christ, having a perfect brightness of hope,
and a love of God and of all men. Wherefore, if ye shall press forward, feasting upon the word of Christ,
and endure to the end, behold, thus saith the Father: Ye shall have eternal life"
For my girls I love to have  a little something to help them memorize the theme and keep it in their scriptures or on the wall.
So for this year I made 4 different backgrounds!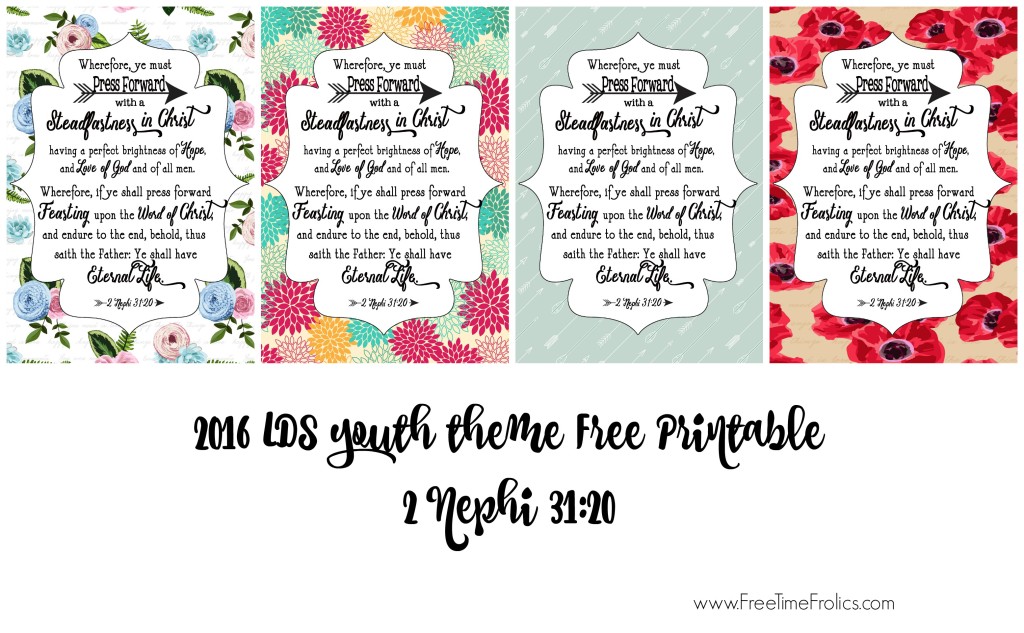 You can pick the back ground you like and print them.  You can print an 8.5 x 11 or a mini mix.  All 4 on one page.
Links are at the bottom of the post.
I am so excited for this years theme.  There are so many ideas I have for being steadfast, Love of God, Feasting on the Words of Christ and finding Eternal Life.  I think this video from the LDS Church sums it up perfectly.
Please enjoy my prints for personal use only.  May be used for church groups.  Please leave your ideas in the comments below.  I love to hear what you are doing with your youth groups!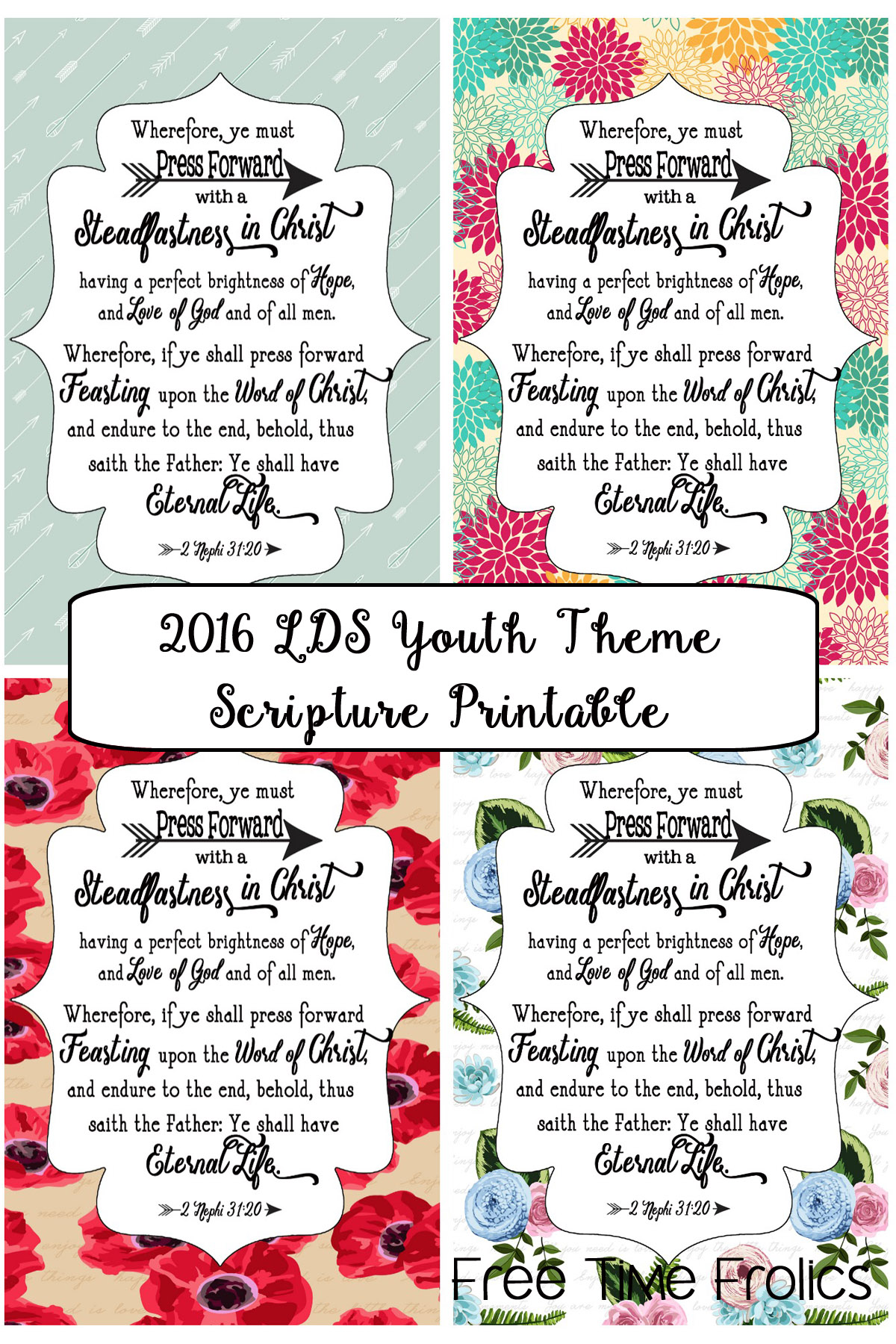 Click the Links below to download your free  youth theme printable.
(All printables are for personal use)
Poppies       Floral       Arrows      Mums     Mini cards
(Visited 1,350 times, 1 visits today)