Thanks to my daughter, we made up Disney Descendants Valentines for her class at school.  You can add any treat that sounds good!  I was thinking chocolate hearts or mini candy bar.  So print them out and add a treat.  Your little Miss will love handing out these fun prints for Valentines this year!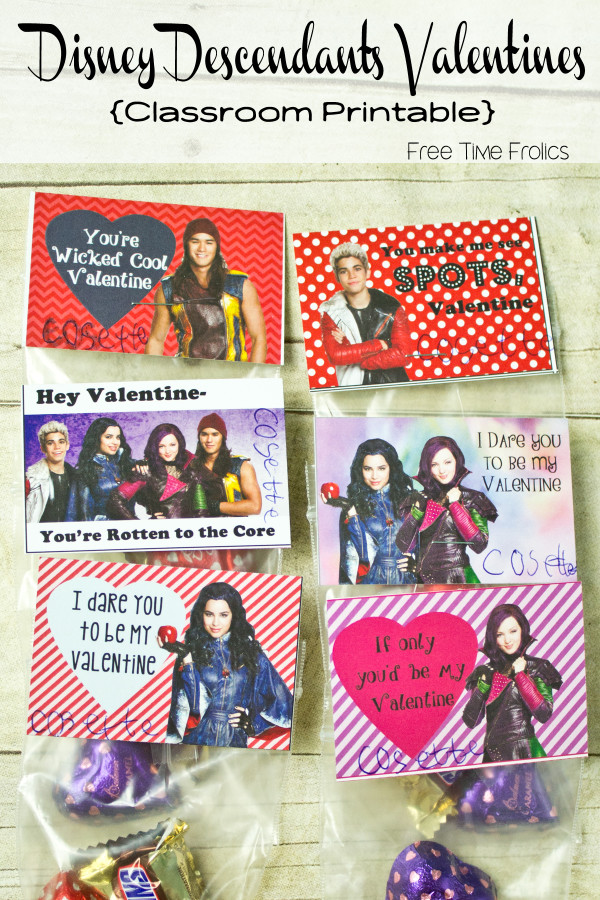 The one and only print my daughter wanted was Mal saying If only you'd be my Valentine.  But I had to stretch her thoughts to go beyond the one quote from the movie.  We needed a boy friendly print.  So we used some of the song titles to make these gender friendly.  So I hope you enjoy!
Disney Descendants Valentine Printable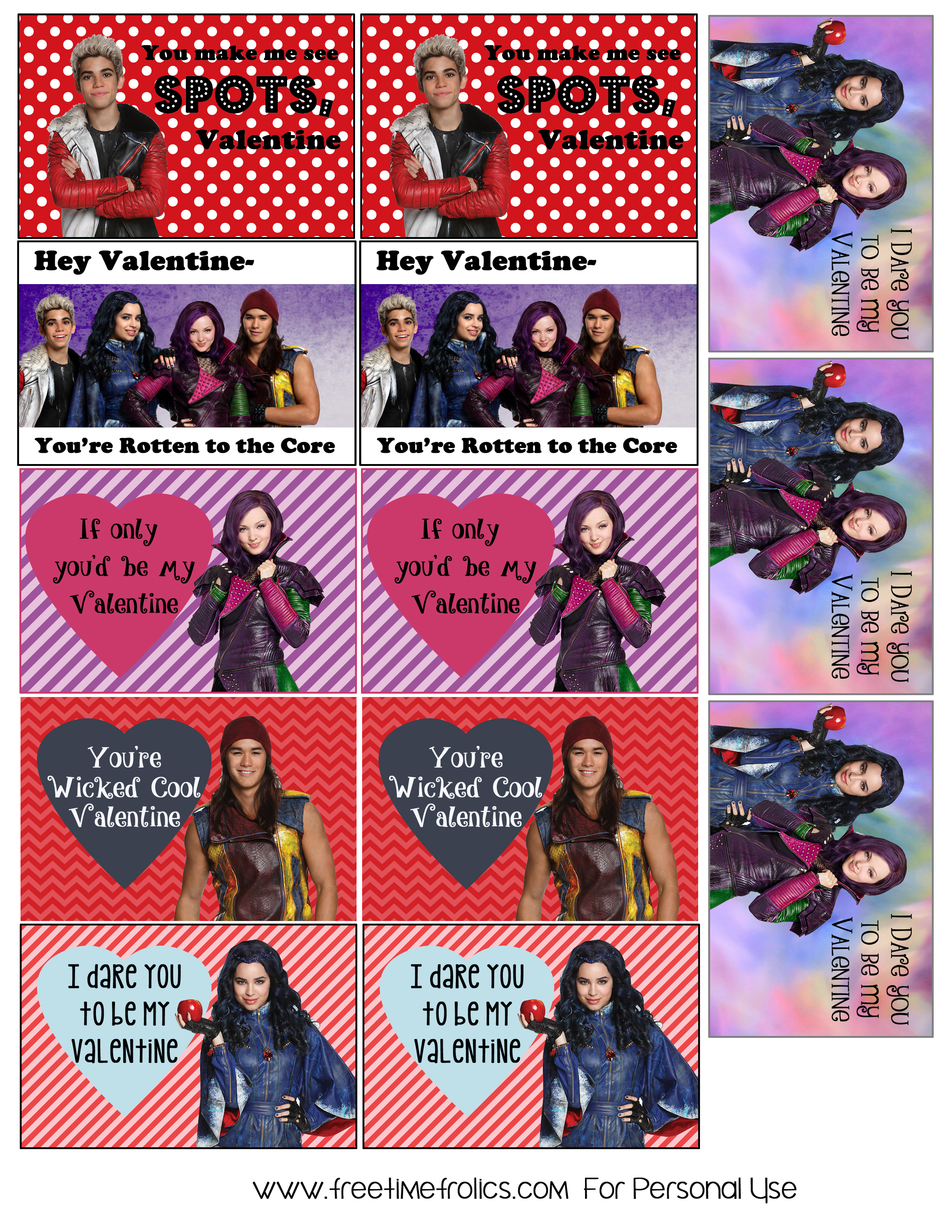 To print from Google click this link: Disney Valentine
To download and print: Disney Descendants PDF
PLEASE follow the following rules for Free Time Frolics printables:

I would love for you to become a follower of Free Time Frolics via Rss, Twitter, Instagram or Facebook. More Free Printable's are coming. You don't want to miss out.
Free Time Frolics printable's are for PERSONAL USE only. You may not re-sell, re-distribute, or claim them as your own.
If posting on the internet, you MUST post a link back to the original post or page.
 Freebie printable's are offered "as is" unless otherwise noted.
Pin, share, use in your home or as a gift.  Enjoy!
(Visited 816 times, 2 visits today)