Making a printable for my young women is always a fun thing for me.  I make printables for almost everything I do. This year  we decided to do something fun for their Birthdays. Nail polish and lip gloss. I mean what teen age girl doesn't love nail polish and lip gloss.  With a new nail polish and lips gloss you can't help but feel fabulous. So I whipped up this fun but simple printable to remind the girls it's their day to Sparkle! Scroll to the bottom to print yours today.
You could use it for so many things.  Print it out for your girlfriends, neighbors, Visiting teaching, youth groups or a party.   You can click on the link and download your own to print for your personal use!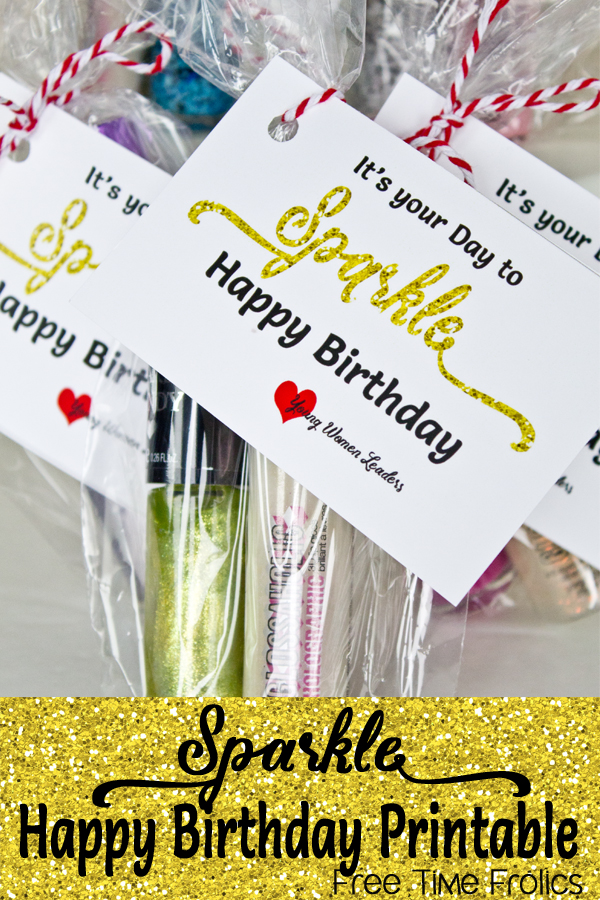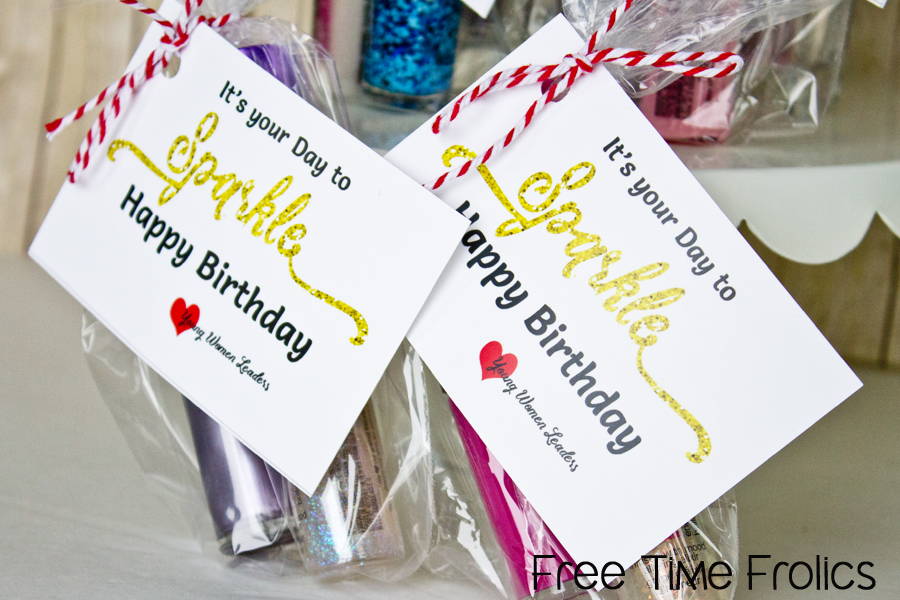 Click on the image to download your free printable. To wrap mine up I used treat bags from Walmart ($2 for 25 of them) and some bakers twin to tie them up.
Sparkle birthday  free printable Young Women leaders specific print below:
Sparkle Birthday printable blank
add your own signature to the space at the bottom of the card.
Please leave a comment to let me know what you think and if you used them.  My Young Women think they are adorable and they love the nail polish and lip gloss.
I found my lip gloss and nail polish for a great deal on ebay.  I searched for Hard candy gloss and polish as wholesale lots.  Mainly because its cheaper in bulk and I needed about 50 bottle for all my birthdays! If you don't have that many friends or girls consider finding another Youth group or achievement day groups in your ward or stake who would use it for and activity or gift.   Or give your friends two!
What are some Youth group birthday ideas you have used?
PLEASE follow the following rules for Free Time Frolics printables:

I would love for you to become a follower of Free Time Frolics via Rss, Twitter or Facebook. More Free Printable's are coming. You don't want to miss out.
Free Time Frolics printable's are for PERSONAL USE only. You may not re-sell, re-distribute, or claim them as your own.
If posting on the internet, you MUST post a link back to the original post or page.
 Freebie printable's are offered "as is" unless otherwise noted.
Pin, share, use in your home or as a gift.  Enjoy!
(Visited 2,194 times, 1 visits today)