Since Star wars is all the rage this year.  I think it was time for a few Star wars classroom Valentines. Especially since my 6th grader requested them.  It is his last year of elementary school so I just had to!  I hope you enjoy them! Add your favorite valentine treat or toy. These prints are made by me.  Please use only for personal use.

Star Wars Valentine Printable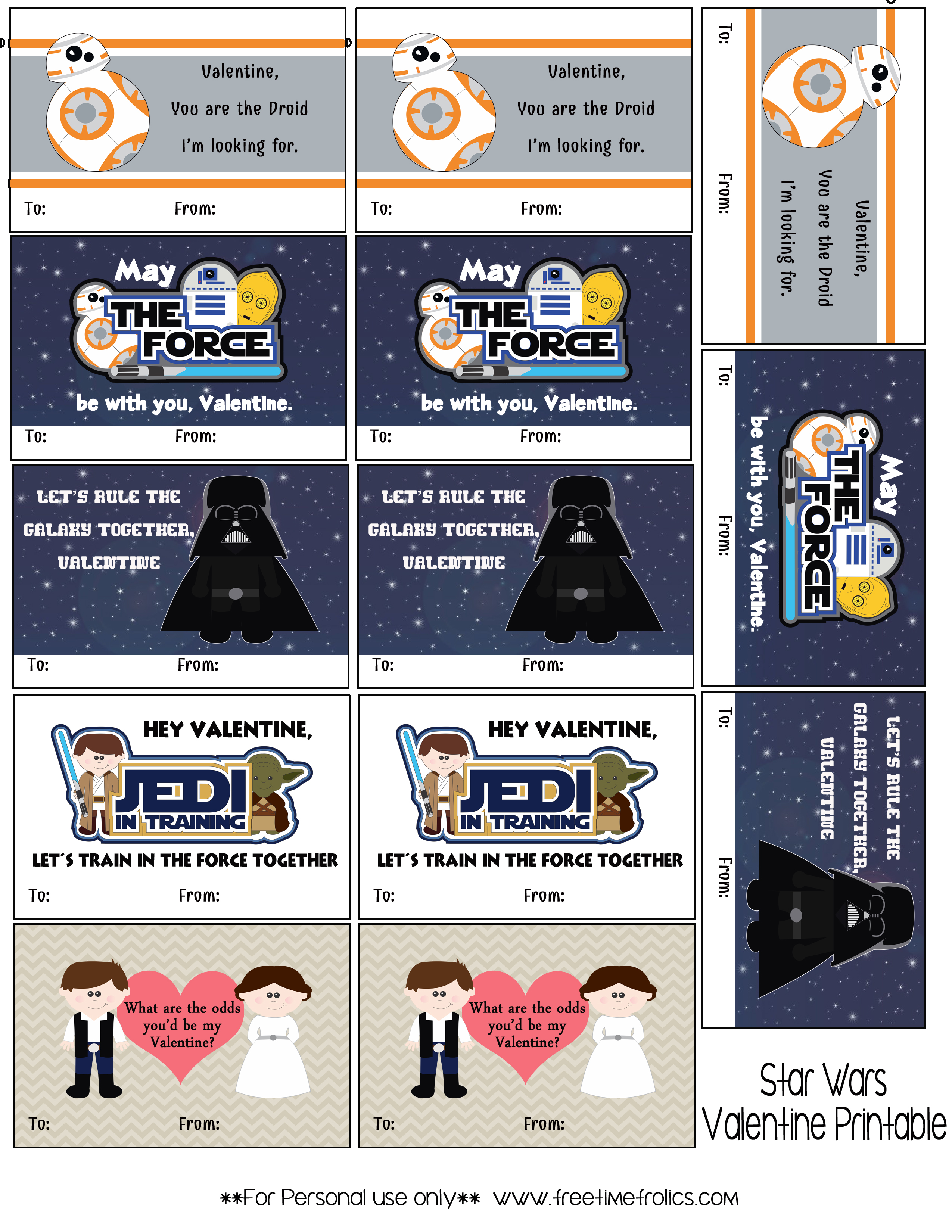 I found my star wars characters on etsy! Star-wars digital images
PLEASE follow the following rules for Free Time Frolics printables:

I would love for you to become a follower of Free Time Frolics via Rss, Twitter, Instagram or Facebook. More Free Printable's are coming. You don't want to miss out.
Free Time Frolics printable's are for PERSONAL USE only. You may not re-sell, re-distribute, or claim them as your own.
If posting on the internet, you MUST post a link back to the original post or page.
 Freebie printable's are offered "as is" unless otherwise noted.
Pin, share, use in your home or as a gift.  Enjoy!
Click here to print from Google: Star-wars Valentines
(Visited 183 times, 1 visits today)