Patriotic based holidays have always been a favorite around my house. Firecrackers, red, white and blue, stars anything patriotic, really.  So when decorating my house I pull out all the stops. I love vintages items, bright and sparkly and a whole lot of red, white and blue.  So for today's tutorial I am pulling out all the sparkle and color I can.  These Firecrackers are perfect for a mantle, piano top, shelf or table centerpiece.
Diy Firecracker Tutorial Below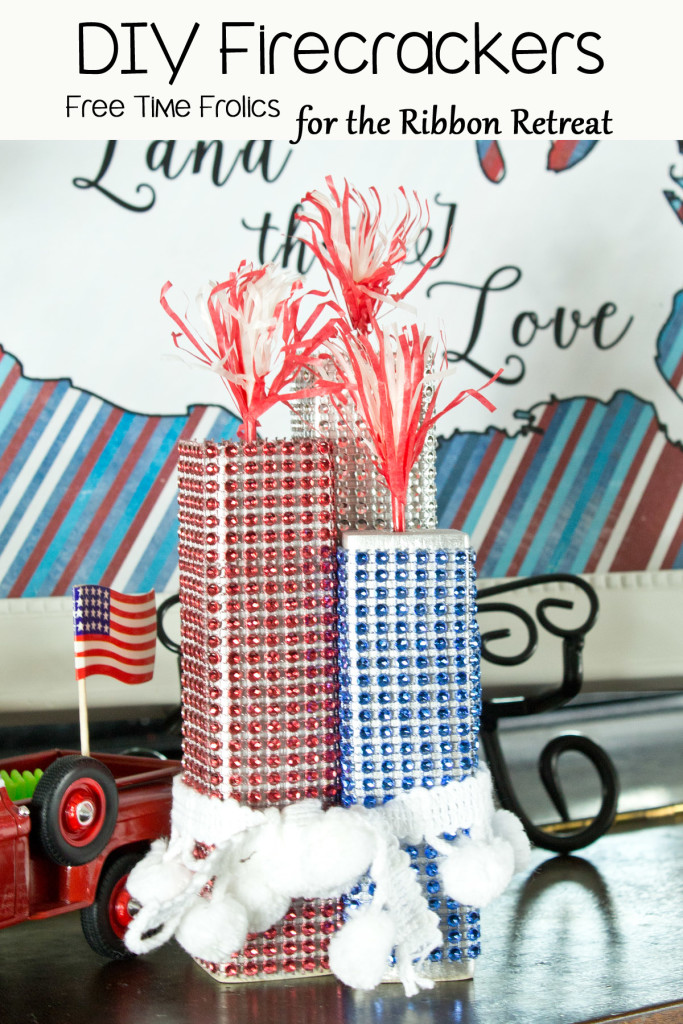 Here is what you need:
Diamond Mesh red, silver & blue
1 x 1 x 4.5 inch Wood block
1 x 1 x 6.5 inch Woods Block
1 x 1 x 8.5 inch Woods Block
spray paint- I chose silver
cupcake topper or you can use corker ribbon
ribbon or pom fringe  to wrap them together
Tools: Drill,  E-6000 and home dec stapler or nails
Start first with spray painting your wood blocks.  I just gave mine a light silver coating. It doesn't need to be perfect.  Just enough to cover the wood grain.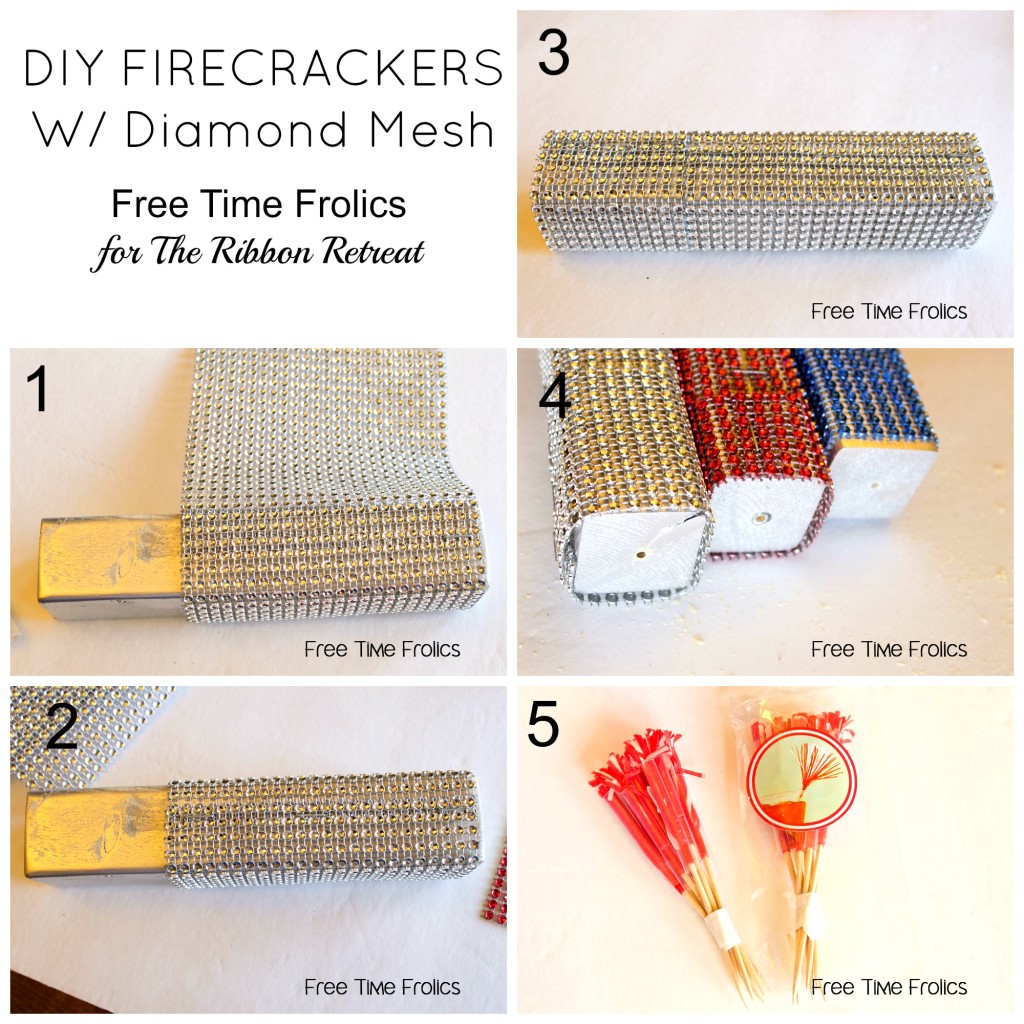 1. Then start wrapping your diamond mesh around the wood block.  I stapled the first edge.
2. Then wrapped it around and overlapped the two edges and stapled to keep them in place.
3. Repeat for the top or bottom half of your firecracker.  You will need to cut the diamond mesh down to size.
4. Drill a hole in the top of your blocks.  Large enough for your cup cake stick topper to fit into.  You could also use pipe cleaners, wire or ribbon corkers to show your fuse.  Place a small amount of blue in the hole and place the stick in it.  I had to trim my toothpicks down about 1 inch.
Repeat for all three wood blocks.
Tie them with a ribbon or pom pom fringe and they are ready to show off!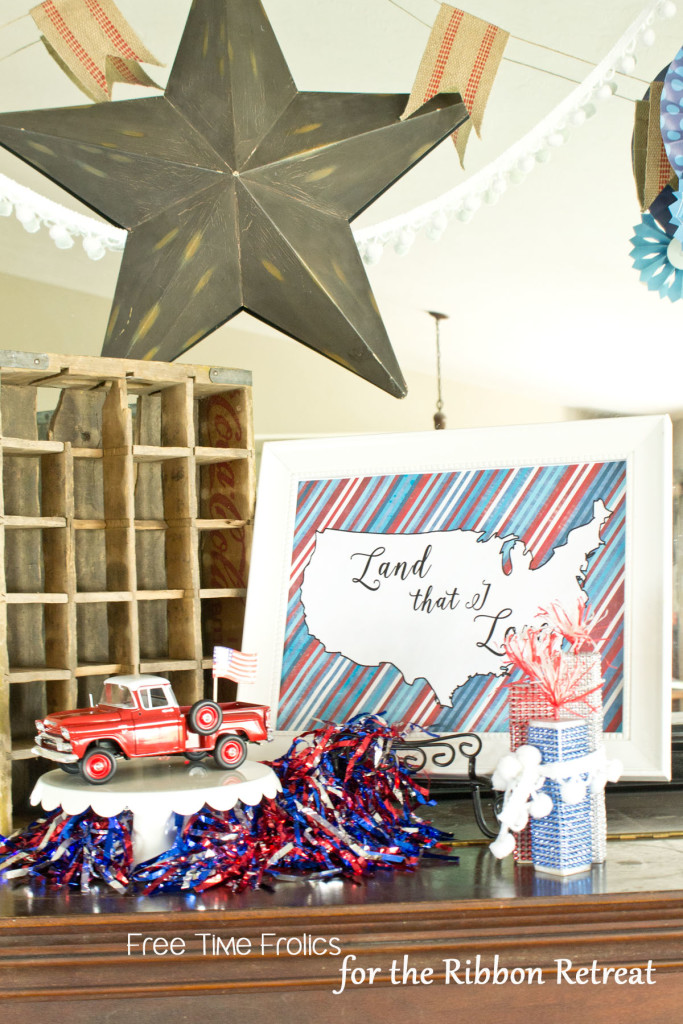 Well that's it.  So easy and super sparkly.  They are the perfect addition to any patriotic decor.  Thanks Ribbon retreat for having me!  Enjoy your Red, White and Blue this summer!
Originally posted on RibbonRetreat.com
(Visited 356 times, 1 visits today)