Do you ever have an end of summer party? At the end of last year we decided to do a funeral for summer and was a blast.  Our girls totally got into it and we had a wonderful evening together.  As leaders we hosted our summer party. Because we all miss summer when it comes to an end.  So we threw this little Mormon funeral together and bid our goodbyes.
I started with this fun invitation/ Death notice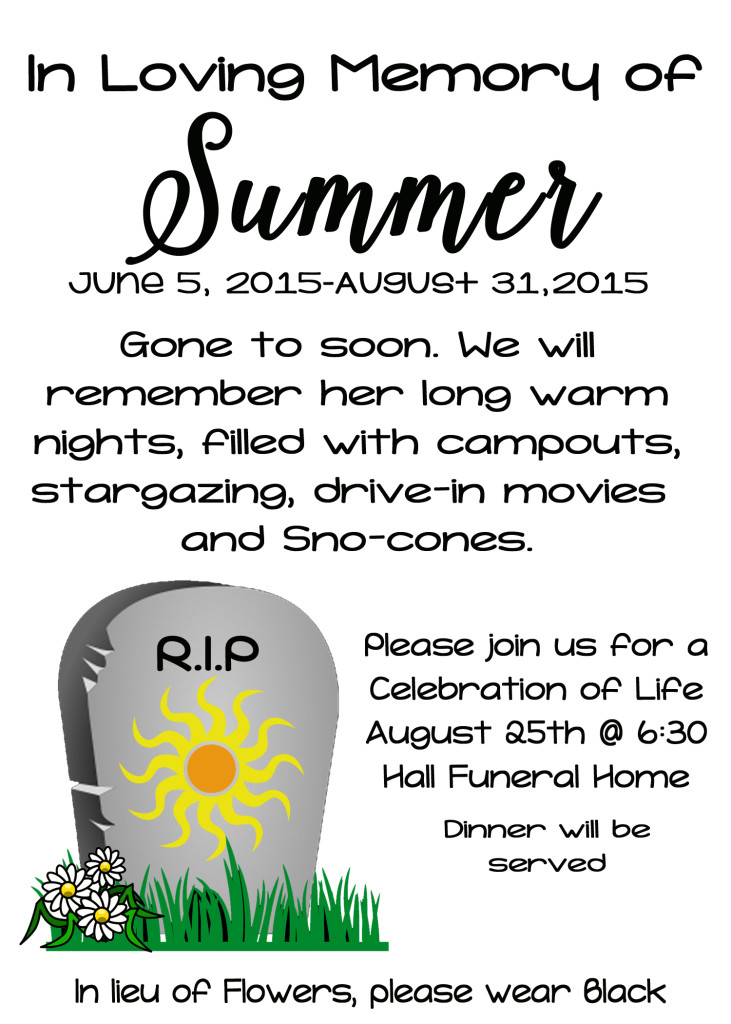 The girls weren't quite sure what to think when they got this info.  We simply told them to follow the direction on the invite and have fun.
We decorated with skeletons, chandeliers, candles, candle sticks and tombstones. We used black table cloths, black paper plates and silver utensils.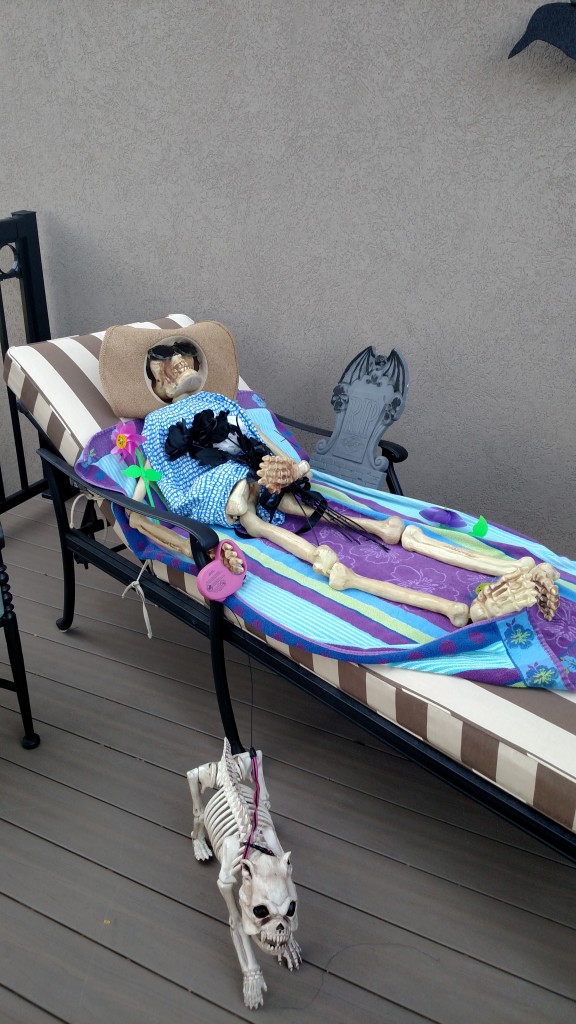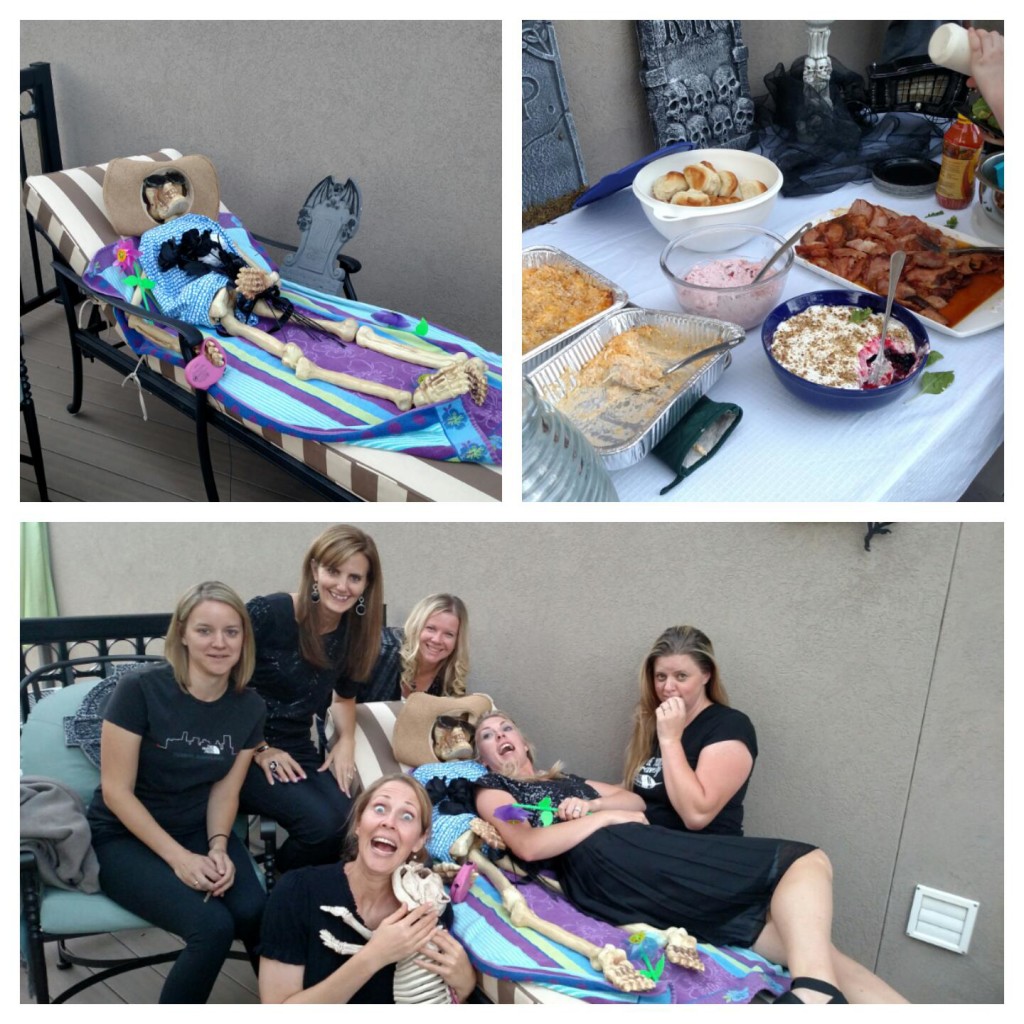 For food we made a traditional LDS funeral meal.  Ham, Funeral potatoes, jello salad, Homemade rolls, punch and cheese cake and cream puffs for dessert. It was delicious!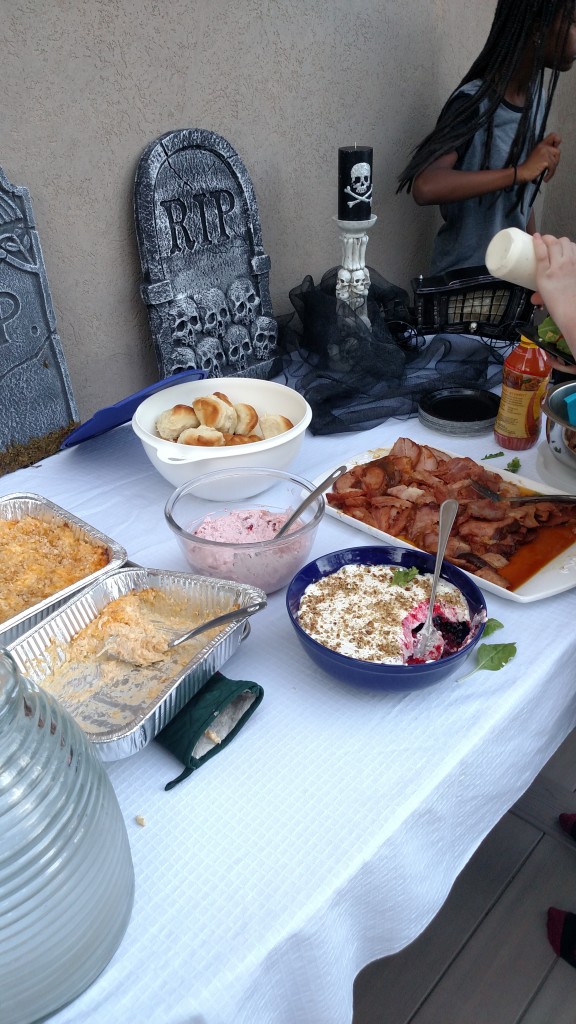 The girls played games in the back yard, sang songs and chatted up the evening until dark. We just wanted to let them be and enjoy each others company.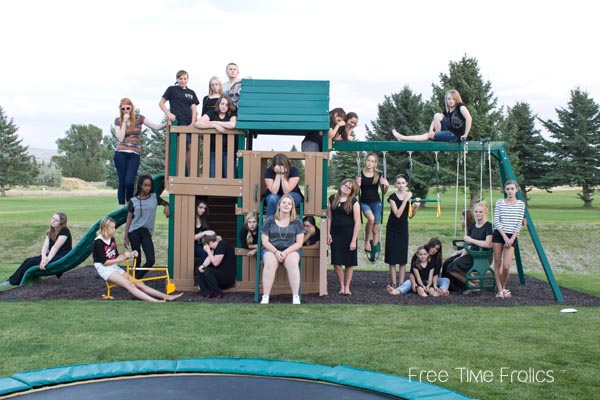 We caught a great Photo of all the girls sad to see summer leave us.  We had a wonderful night together to enjoy the last of the suns rays… Until next summer.
(Visited 253 times, 1 visits today)