Are you a room parent at your child's school?  I am and it is loads of fun.  But, sometimes its hard to find age appropriate game, crafts and non candy prizes to make your party really great.  In steps, Oriental Trading.  Whether your party is religious, wild and crazy or just plain fun they have the party stuff for you! This year for Halloween my kids classes are going to flip at the fun I am bringing to the party!  Check them out!
Here are some great ideas for lower grades.  Some of these kids have a harder time with small stuff so I have planned fun activities for all of them. So first up is a fun pumpkin craft.  These little fingers are going to have fun stringing beads onto pipe cleaners and turning them into there very own pumpkin.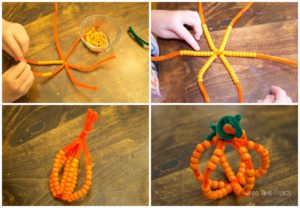 Next up a disk dropping game similar to Plinko. Let you kiddos drop the disk and win a prize. The Plinko game is the perfect size to fit on a table or desk and so easy to store for later.
I decided to make the prize a small candy treat and a fun flashlight they can use for trick or treating.
And last but not least a fun photo booth to remember those little ghosts and goblins.  You can take there photo, either in their costume or use these fun Halloween Photo Props.  Then have them create there very own Halloween photo frame. There are lots of different styles of frames to choose from and kids old and young will love to strut their stuff with friends and have a picture keepsake.
Oriental trading is the place for your one stop shop. With so many choices you can find whatever you need to make your class party is the best! And don't forget if you need Halloween costumes and accessories check out their costume shop!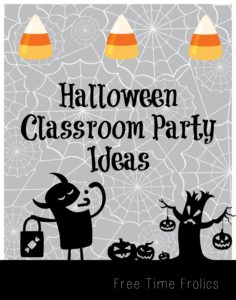 (Visited 263 times, 1 visits today)