Fortune cookies are a favorite treat of mine.  I love to just sit and snack on them.  just enough sweet to meet my sweet tooth needs.  So I though, hey why not make these yummy treats into a valentine for the kids.  So here you go.
I found these adorable pink and red fortune cookies on Oriental trading.  They are adorable.  Be sure you are ordering the valentine cookies and not the bible verses ones unless you want a more religious feel to your valentines.  Either way they are adorable in colors and perfect for the holiday.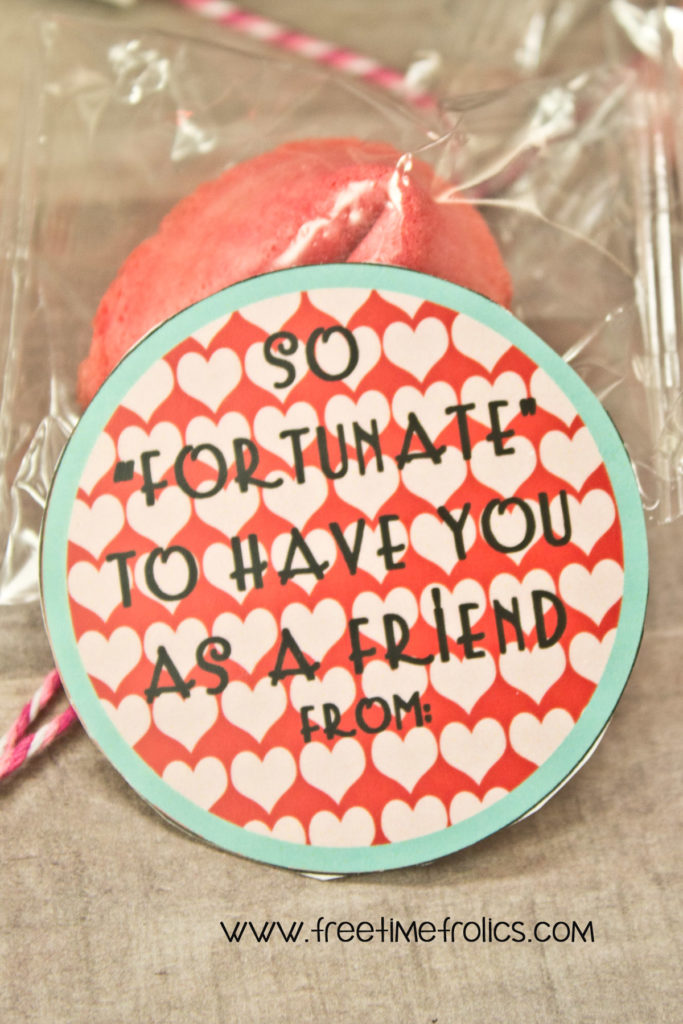 You can buy a couple of cute take out boxes for the teachers. Add a few cookies and a tag and you are ready to go! For teacher tags be sure to down the one ieth a teacher tag.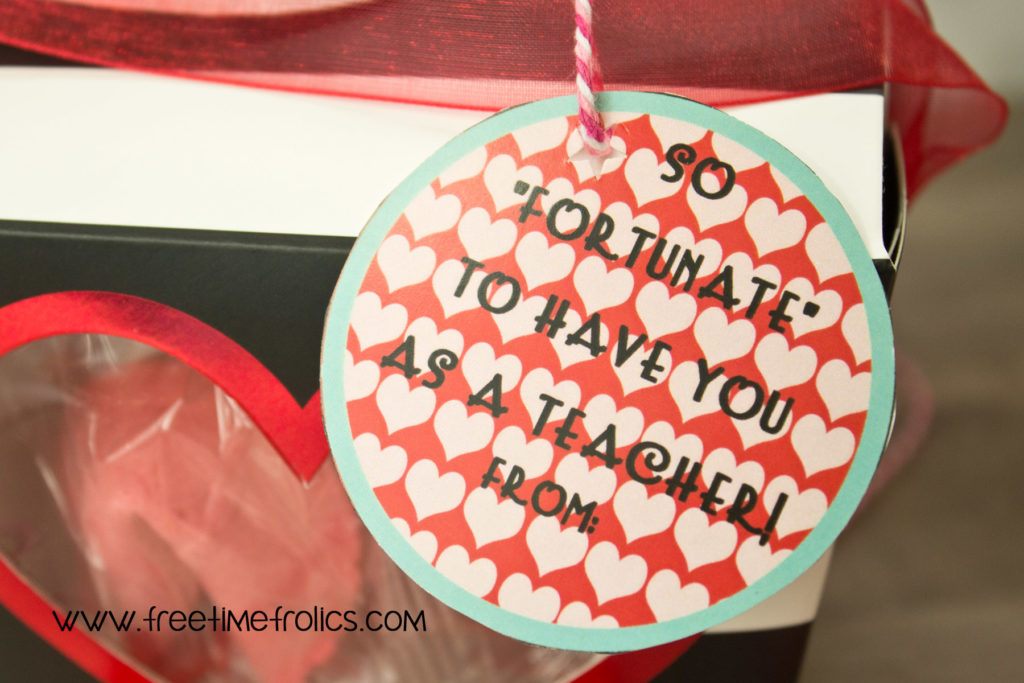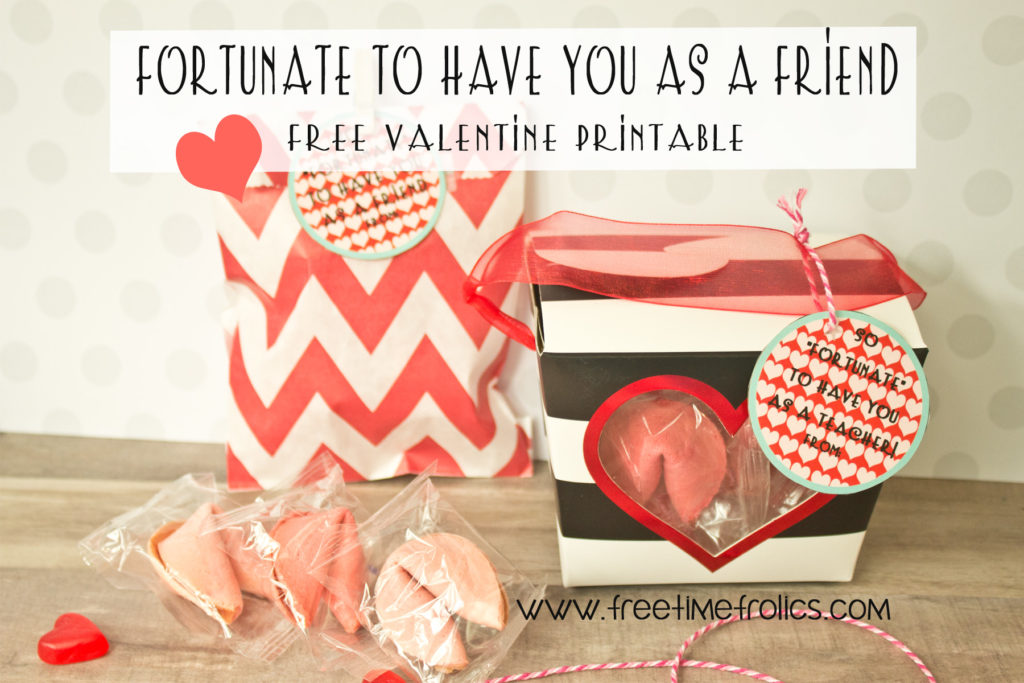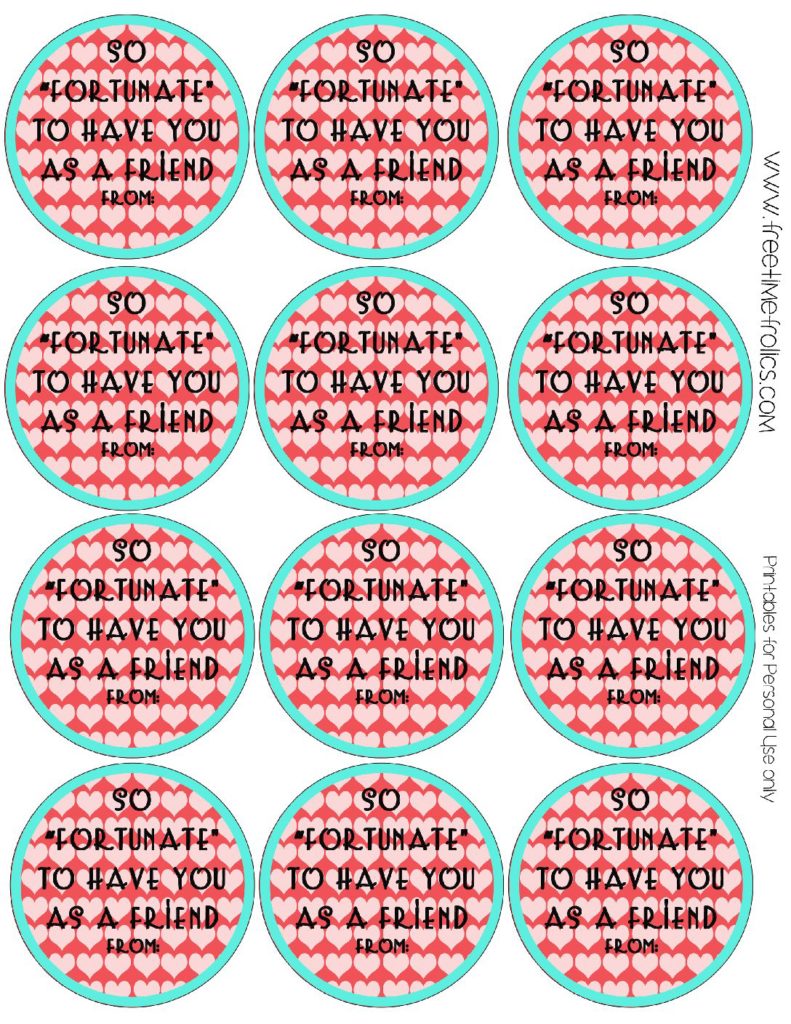 Fortune cookie tags with a teacher
Fortune cookie tags without a teacher tag.
PLEASE follow the following rules for Free Time Frolics printables:
I would love for you to become a follower of Free Time Frolics on Facebook. More Free Printables are coming. You don't want to miss out.

Free Time Frolics printables are for PERSONAL USE only. You may not re-sell, re-distribute, or claim them as your own.

If posting on the internet, you MUST post a link back to the original post or this page.

Freebie printables are offered "as is" unless otherwise noted.

Pin, share, use in your home or as a gift. Enjoy.
(Visited 226 times, 1 visits today)