Super heroes are always a favorite.  But are not just for boys anymore.  With the new release of the Wonder Woman I though it would be fun to round up some fun ideas for kids. As a child, I always loved her as a child and so happy she is making a come back! I am so excited to see the new movie coming out.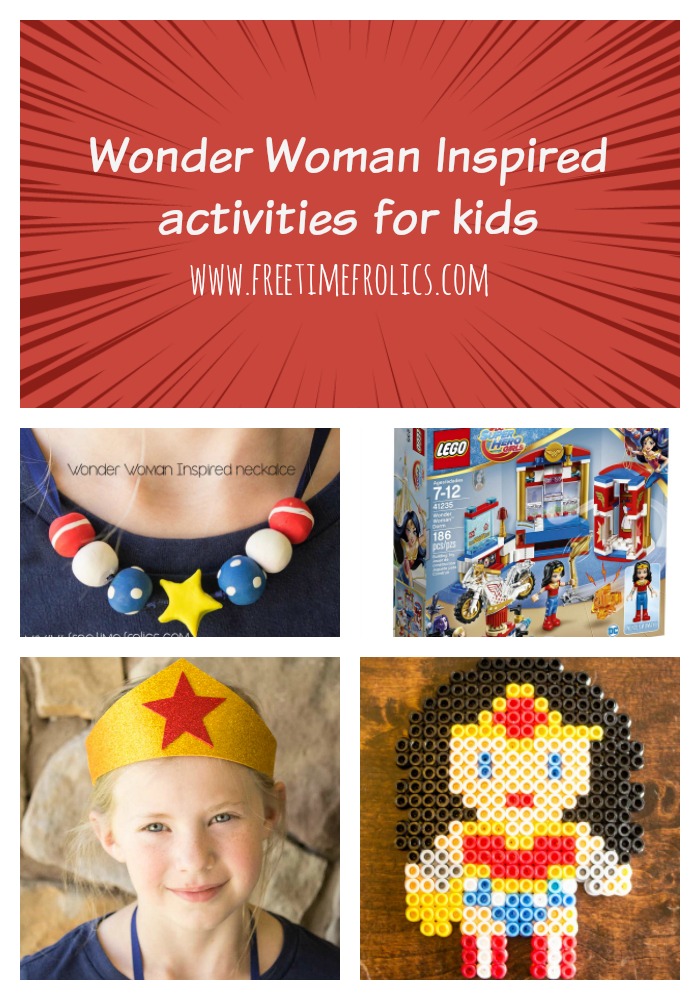 I made this super easy clay bead necklace, Wonder Woman style. Its perfect for the Patriotic season or for wonder woman dress up!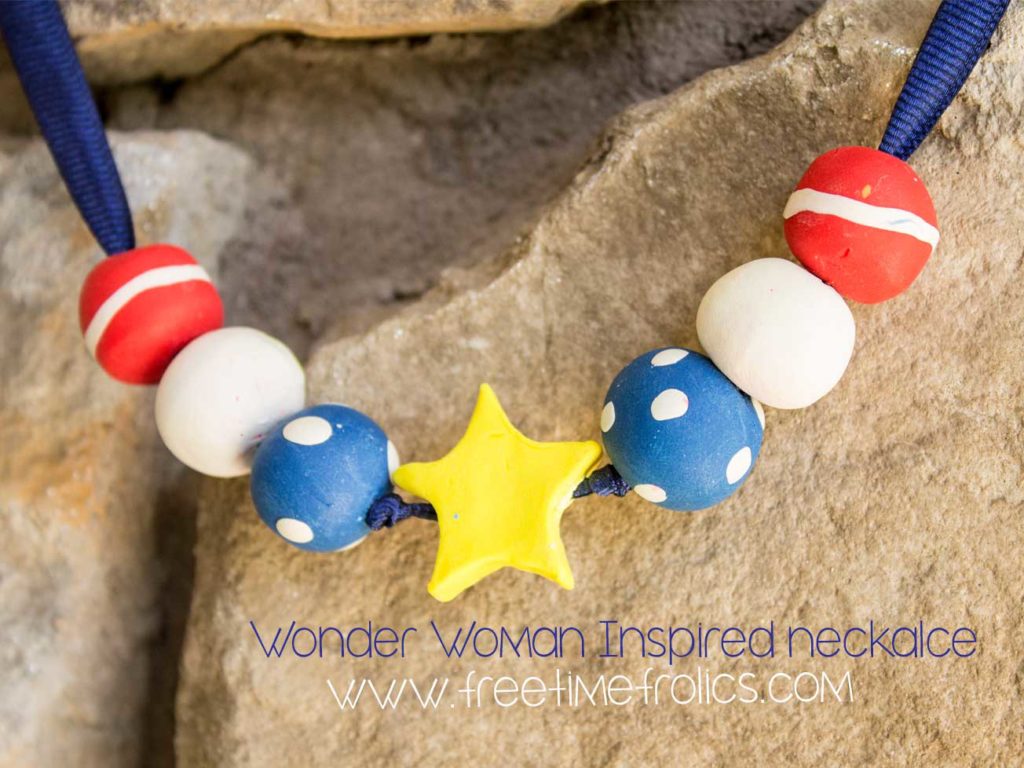 I used the Sculpey bendable clay.  Form it into round balls.  Poke a hole in the center and bake.  I made the star with my kids playdough cutters.  You can find the clay at any craft store or order it here.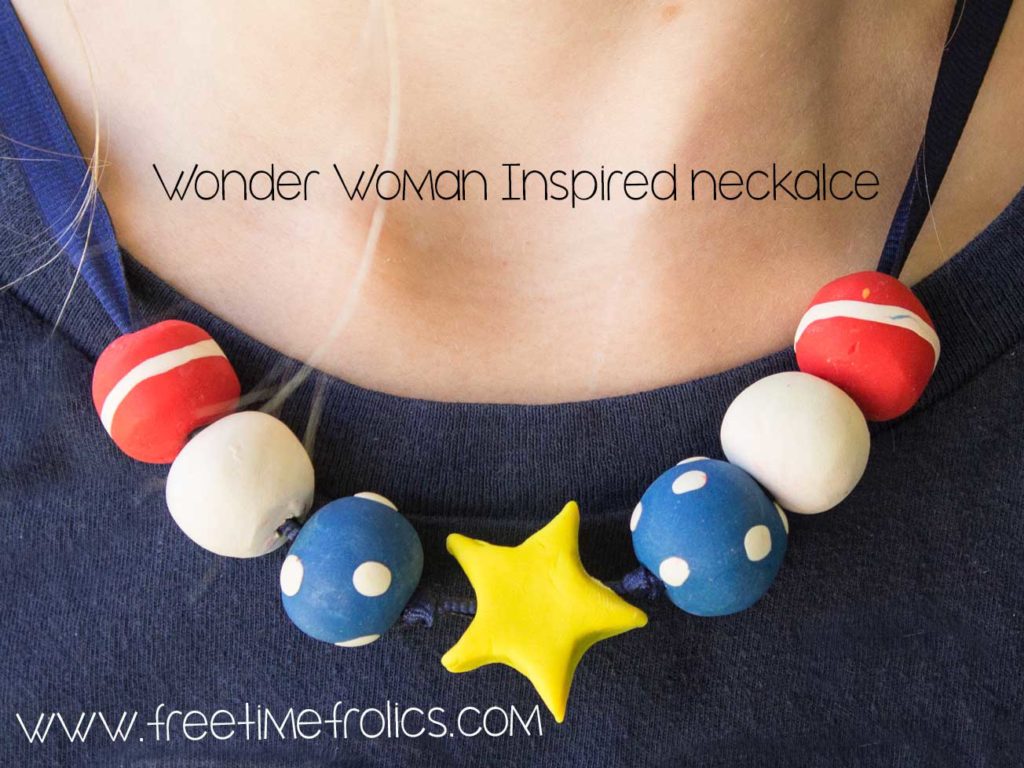 My kids just love Perler beads. They can sit for hours and create stuff.   You can get them on amazon or almost any local craft shop. I found this adorable site with free patterns for Perler super heroes.  Kandi Patterns  Isn't this just adorable.  I can just see my kids making superheros for all there friends! Kandi gives you all the details on her site for how many of each color and how to's!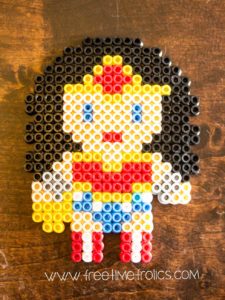 Super heroes and not just for boys! My daughter is always playing super heroes with the boys at school. Now she can have her own girl super hero.  Wonder woman is awesome and this figurine from DC is super cool. You can pick it up on Amazon. 
Do you have a girl builder in the house?  My daughter just loves to build with legos and this superhero Lego set  Wonder woman dorm is perfect for building and playtime.  I remember watching wonder woman on TV as a kid, and now I or my daughter can enjoy playing too!  This building set contains 186 pieces to create Wonder Womans' headquarters.  Hours of fun!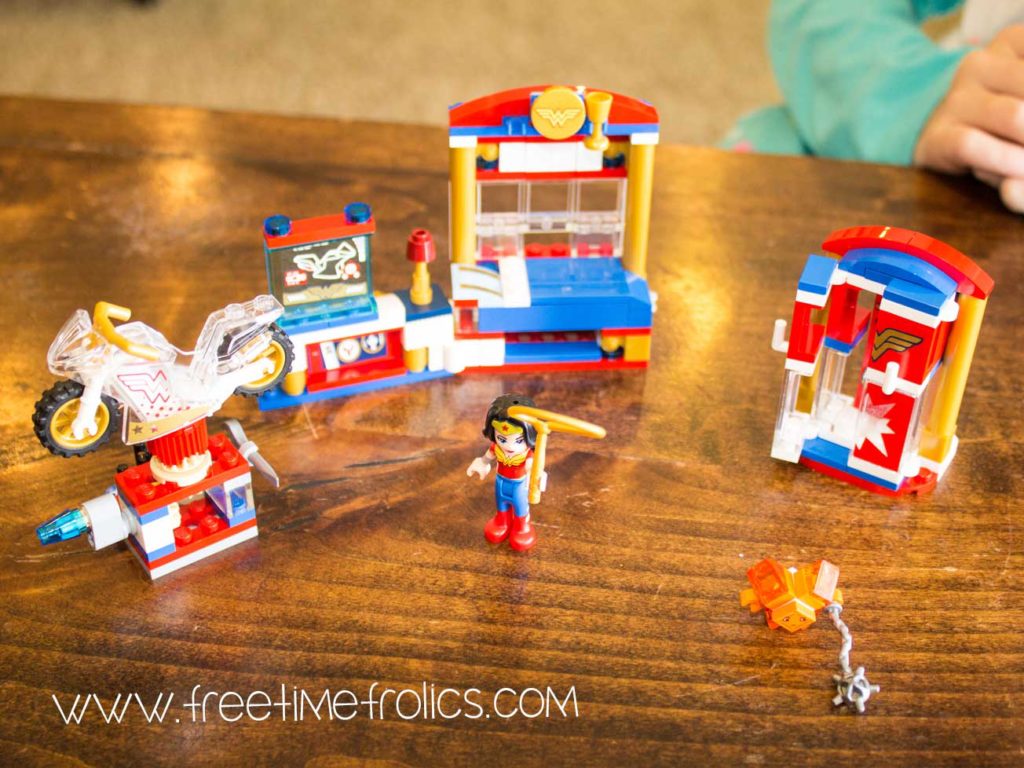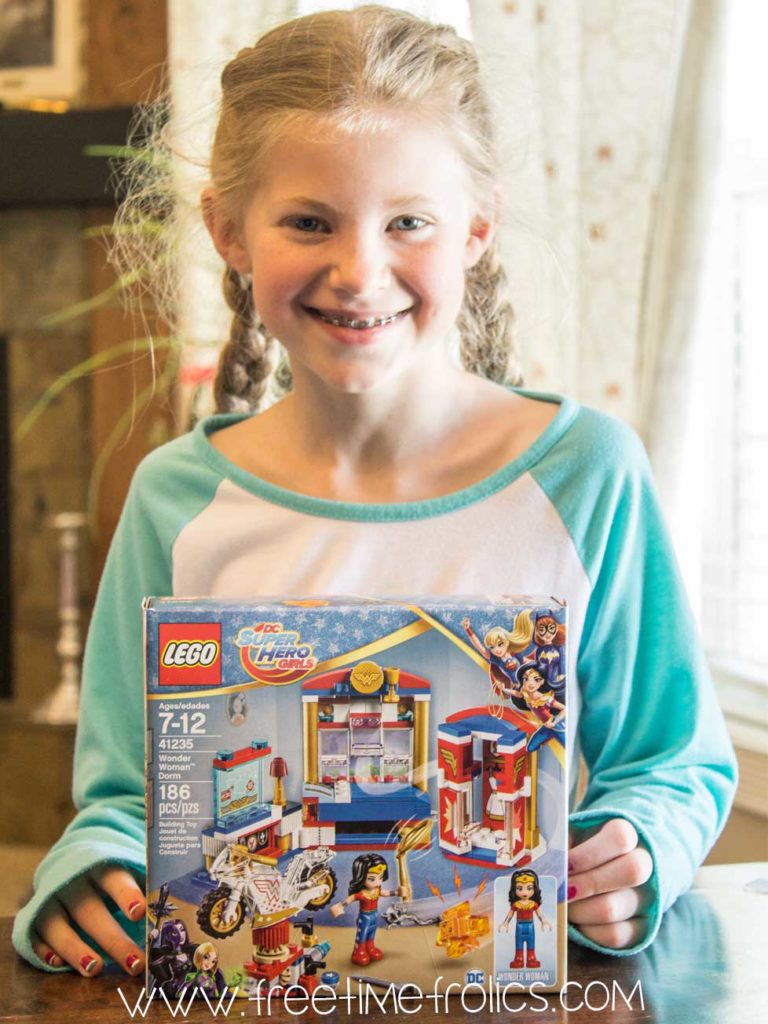 Coloring pages complimentary of DC comics are a great way to pull out your kids creativity.  Print them off for travel, screen free time or quiet time.  Perfect for your little supergirl. Click Here and head over to DC comics to download them now.
This awesome cube art is a free download on Deviant art.  How fun to cut out and put together!
Super hero wrist bands how too: These are so easy to make..  Toilet paper rolls and glitter.  Who doesn't love glitter?
Wonder Woman Headband template
This pattern printed on yellow cardstock would be perfect for a party.  Just add a red star. Or use the glitter foam for a sparkly headband.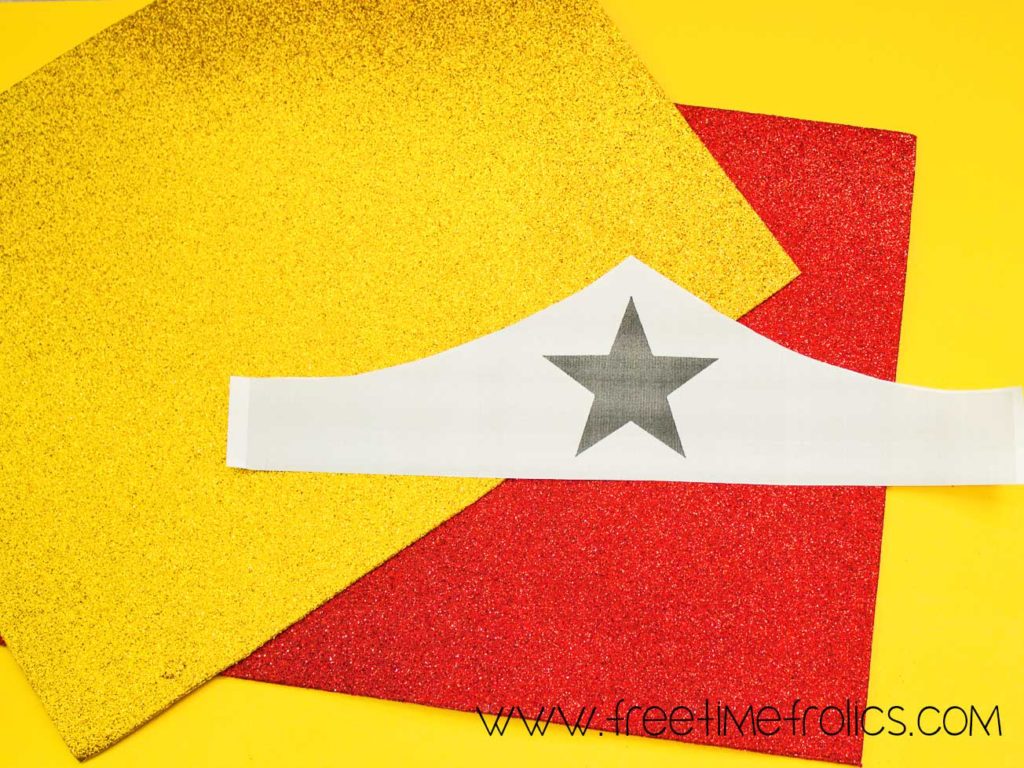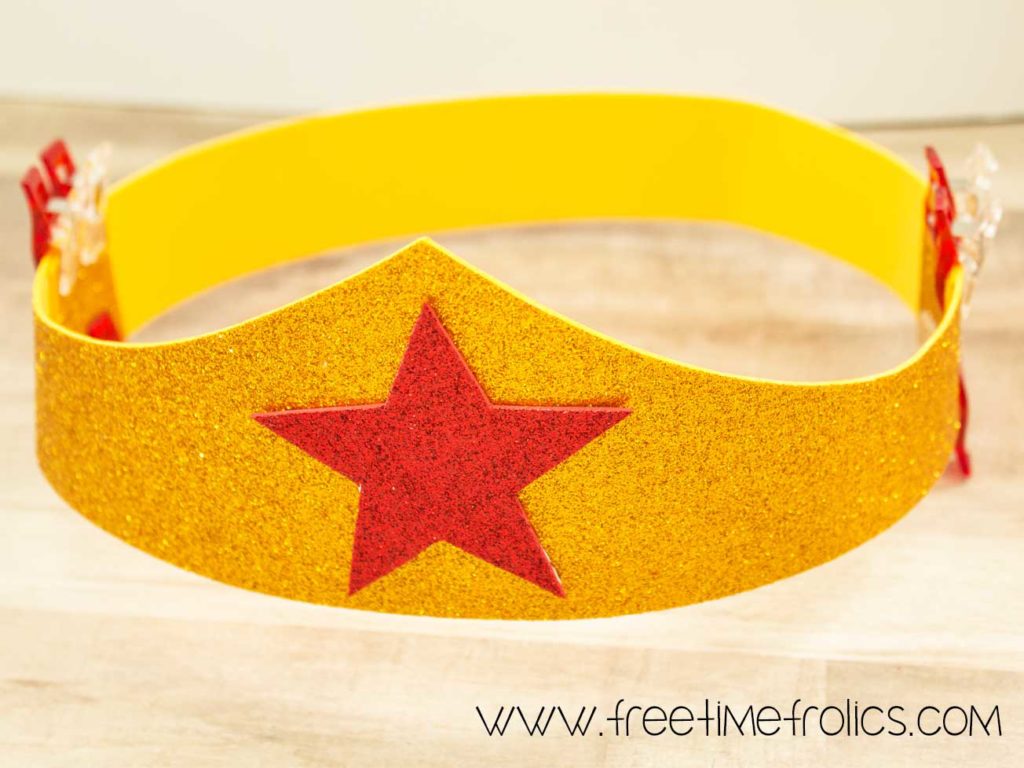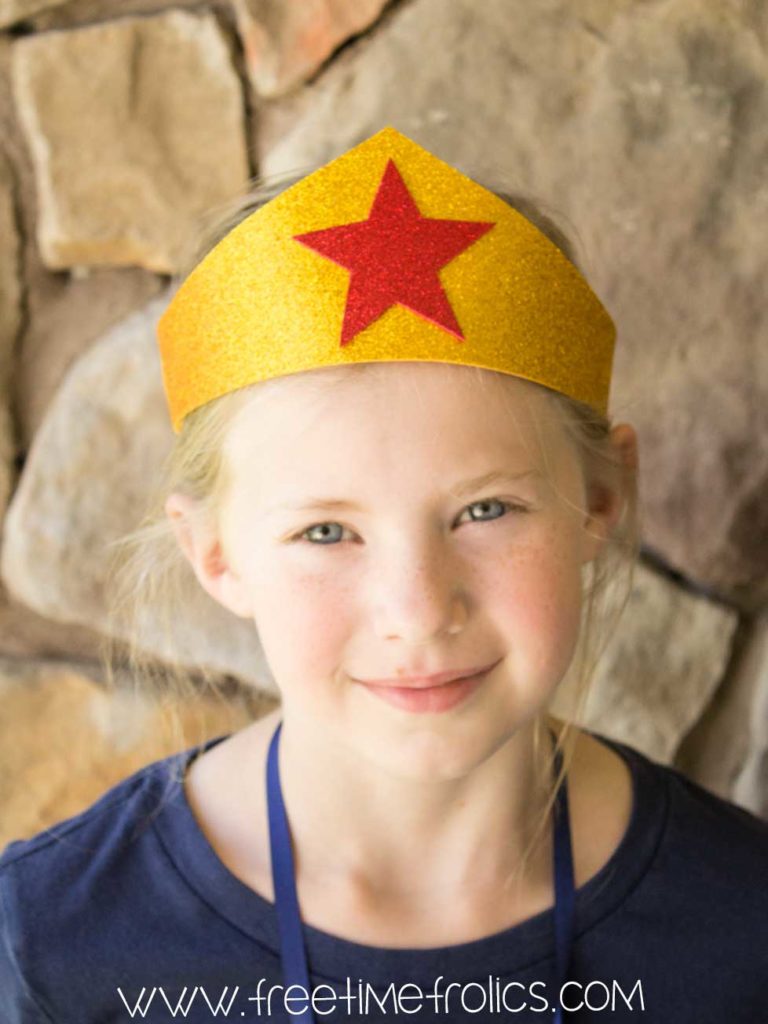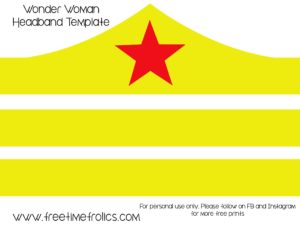 Need a Wonder woman party ideas?  Well here you go!
Tell me Do you have any wonderful ideas I can add to my list?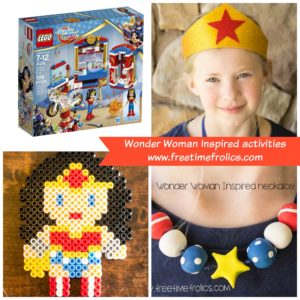 (Visited 539 times, 1 visits today)