Who Doesn't love the Soda and Mentos Experiment?  For this years Christmas I asked a group of moms some ideas of neighbor gifts they had received or had given. This one popped up and I love it. My kids are all about science. So this one is perfect for our family to give. I created a printable for all to enjoy.
This neighbor gift is super simple and takes almost no effort, but so much fun for families with kids.  Just purchase your soda and Mint Mentos.  You can purchase your Mentos in store in long packages like I did or you can find individual pillow packs on Amazon  and put them in cute Christmas bags or tie bags from the dollar store. Grocery stores always have soda on sale around the holidays.  I got mine for 77 cents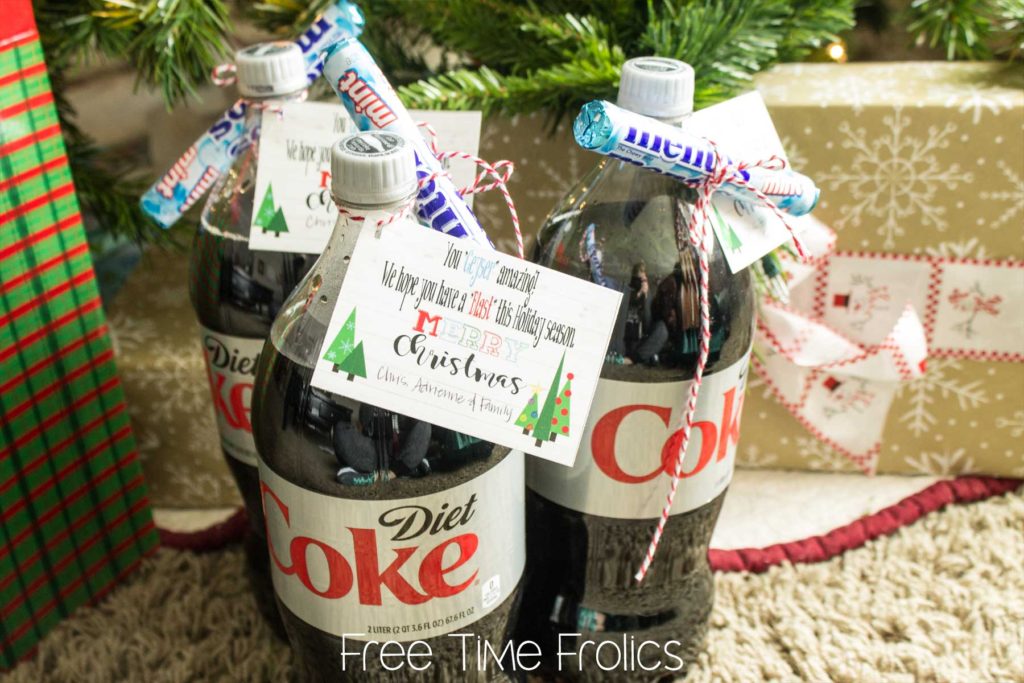 We decided to use Diet Coke, because of how well the blast goes.  You can use any soda but diet soda is easier to clean up.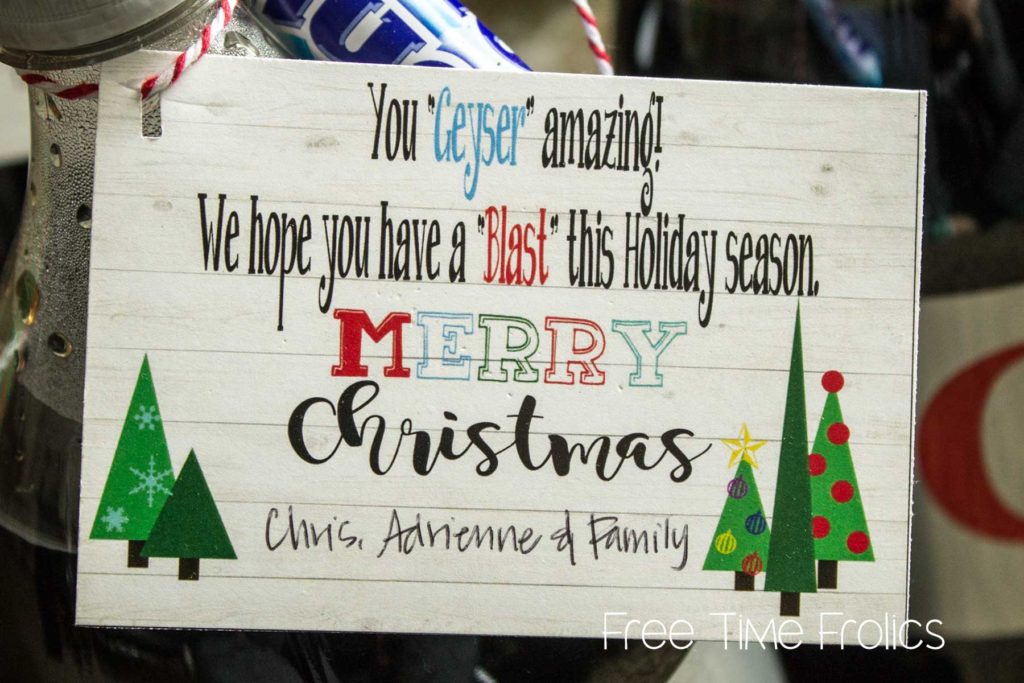 You "Geyser" amazing! We hope you have a "Blast" this holiday season. Merry Christmas!

Your neighbors and the kids will love s little Christmas science fun.  I can't wait to do mine when the weather is super cold.  I can't wait to see if the diet coke will freeze when it shoots off!  The kids are going to love it!
Click the link below and print as many tags as you need.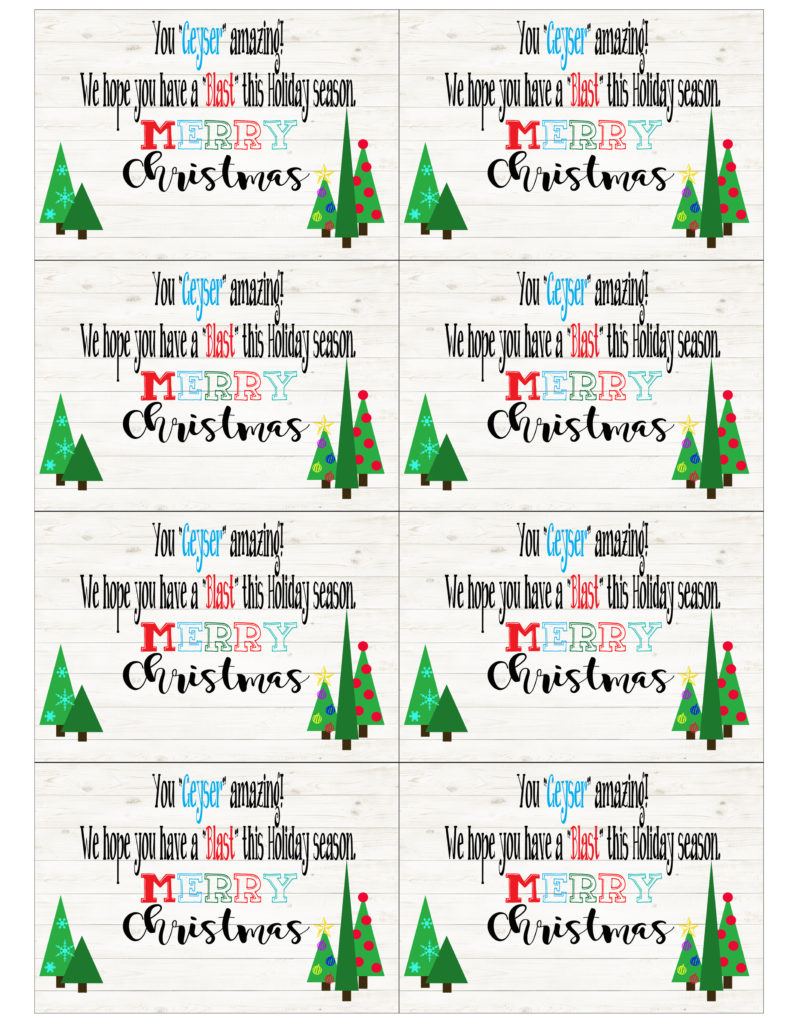 Soda & Mentos Neighbor Printable
Your "Geyser" amazing neighbor Christmas gift idea
(Visited 86 times, 1 visits today)