I love adding Patriotic decor to my house.   When I was a little girl we had an American flag my dad would hang from the top or our 1902 Victorian home.  I think it was 20ft x 10ft.  It was gigantic.  It was always important to them that we showed appreciation for the men and women who have given there lives for our freedoms.  I love that those values were instilled in me.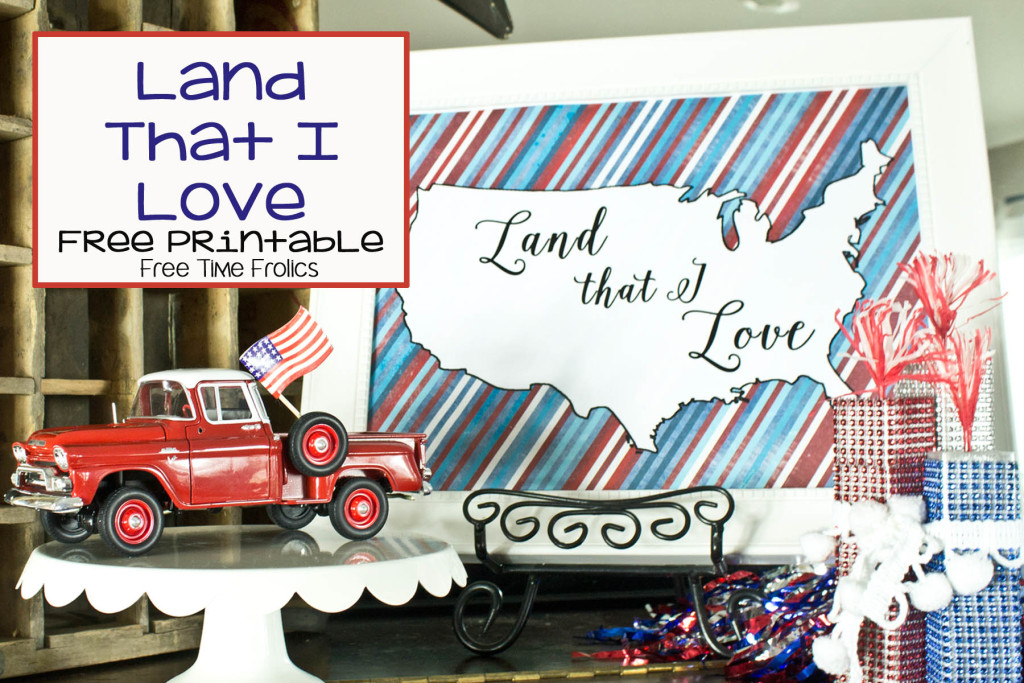 So each year I try to find different ways to instill in them the importance of freedom and family history in my own children.  This year I made this colorful print to add to my Red, White, & Blue decor.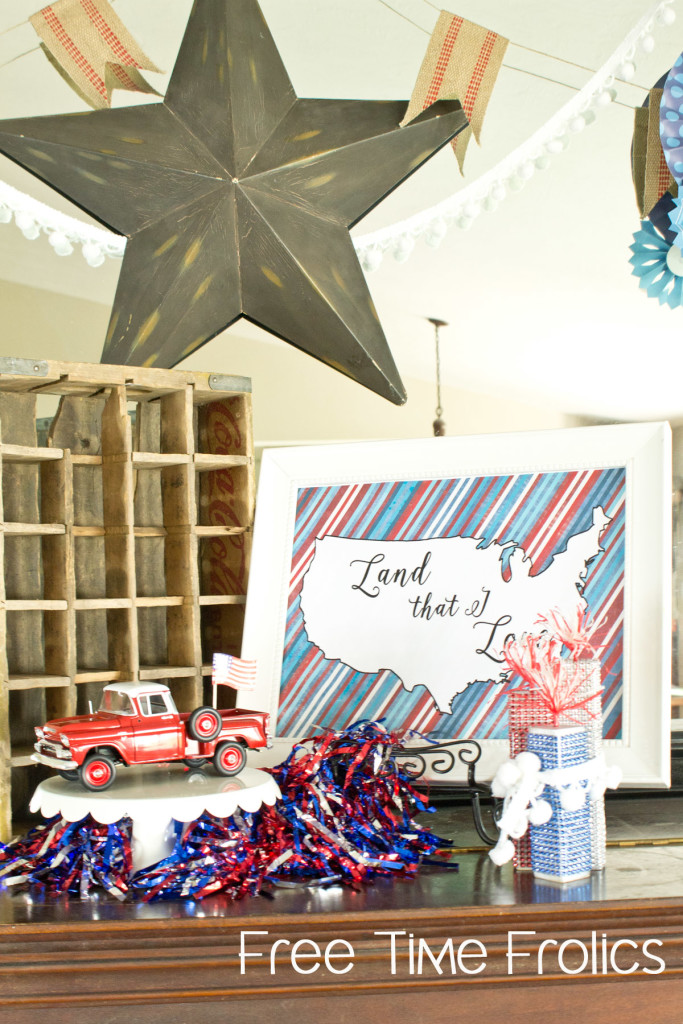 I have always love the song "God bless America"  So I took a few lyrics that mean the most to me and decided to frame them. You can print it as an 8.5×11 or  11×14.  You choose.  Frame it and add it to your Patriotic decor!
So there you have it.  Just a simple and easy download to add a little something to your patriotic decor.
Do you have any special family traditions for patriotic holidays?
(Visited 224 times, 1 visits today)