A while back my son had to do a project in school about outer space.  He had to dress up or create a project about space.   Now my boys have always loved learning about space and space travel so this project was right up our alley.  Instead of doing a project, we decided to do a costume.  I came up with this super easy Orion constellation costume.
Orion Constellation Costume DIYI purchased some glow in the dark stars from Wal-Mart, corsage pins from the craft department and super Gorilla Glue.  I glued the pins to the back of the stars. Let dry completely.
I used this star map of Orion to place my stars on a pair of black sweat pants and shirt.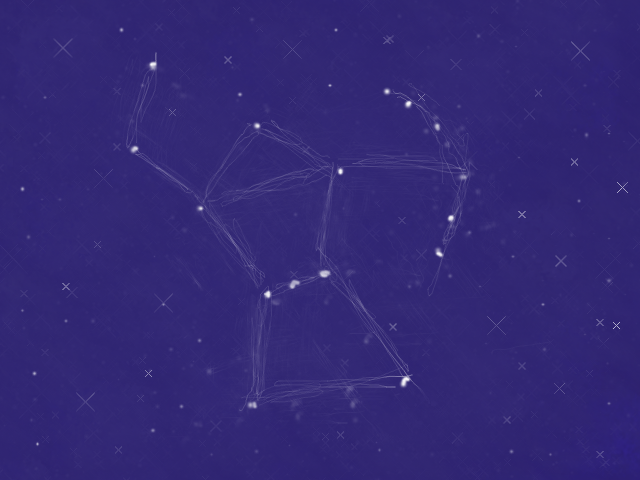 For the bow I used 2 long glow sticks and some yarn to make my bow.  Then I glued a few stars to the bow.  It was perfect when he used ti for Halloween!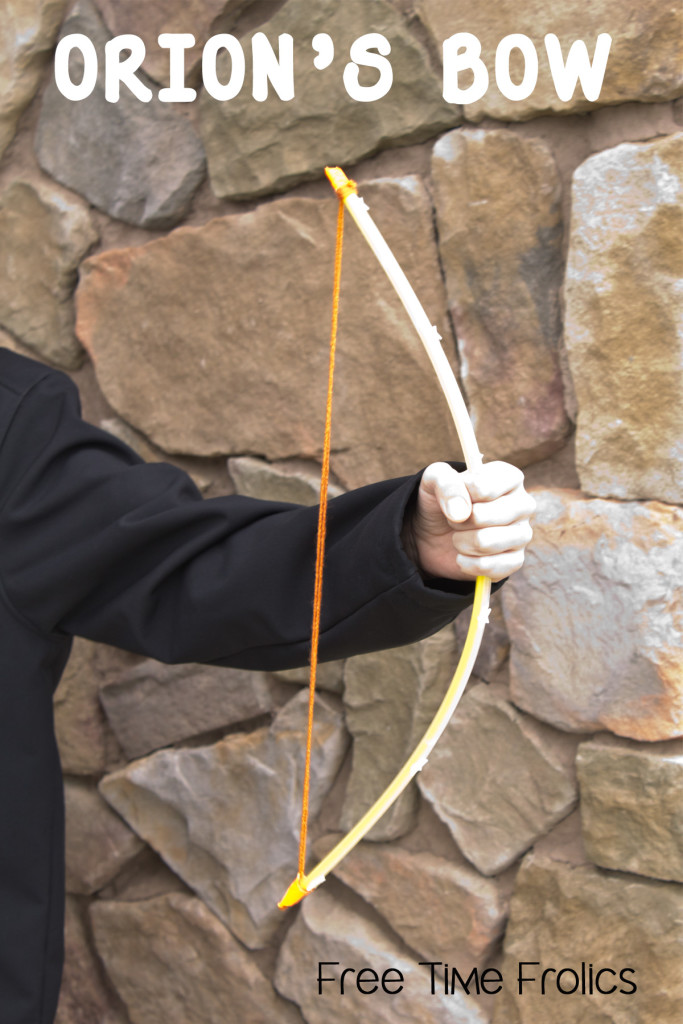 He got an "A" on his project and it made a great Halloween costume this year. Perfect for a kids who doesn't really love to dress up.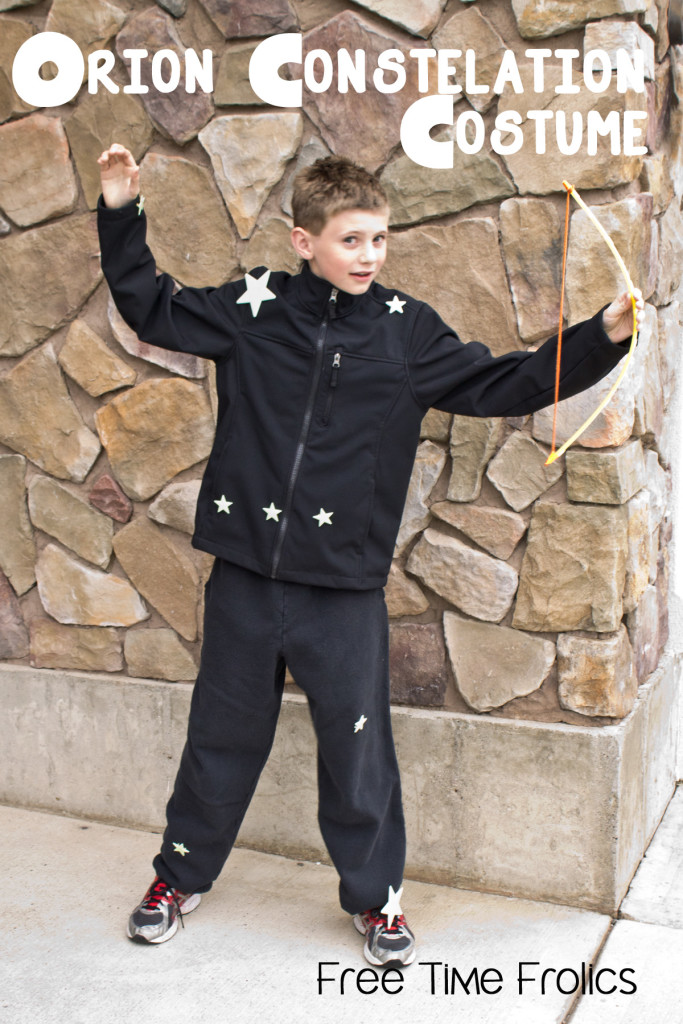 (Visited 447 times, 1 visits today)