This little girl has my whole heart.  She loves ruffles, crafting, sewing, playing with bugs and digging inthe dirt.  SO when she said she wanted to be Mal from Disney's Decendants for Halloween I rolled my eyes.  Up until now she has let me pick her costumes.  Some of my favorites are Rainbow Brite, Astrid from How to train your Dragon and  Little Bo peep. But this year was a little different.
This year she has grown up a lot, into a tween right before my eyes.  This new Disney movie changed everything for Little Miss. It's Princesses with a twist.  So after searching for costumes, I had to come up with my own.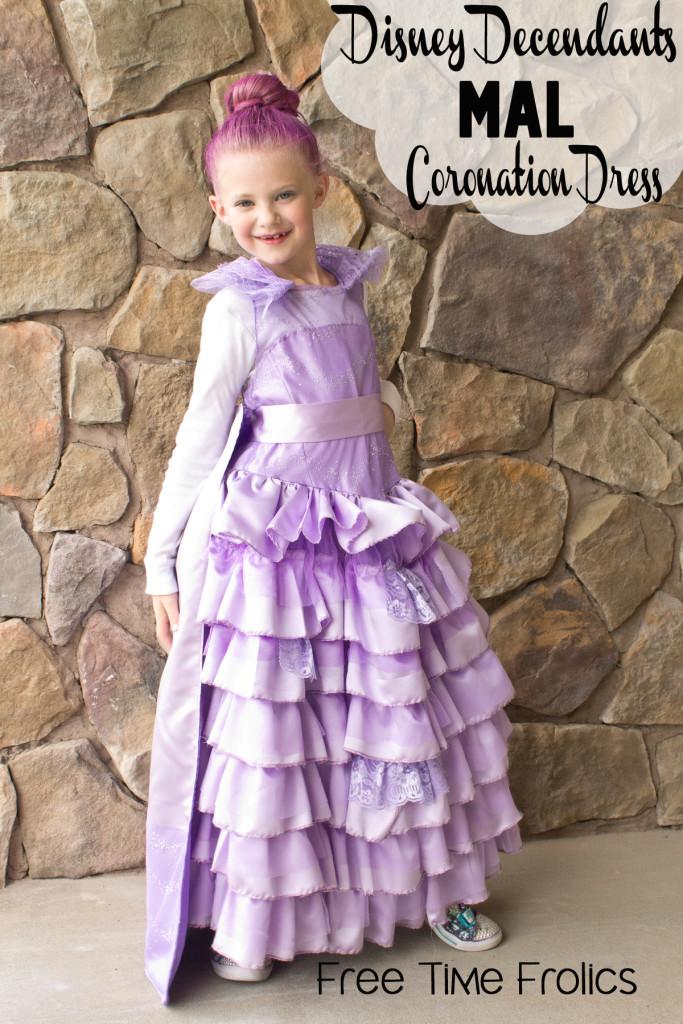 I started with a basic dress pattern. One that mirrored the original bodice of the coronation dress.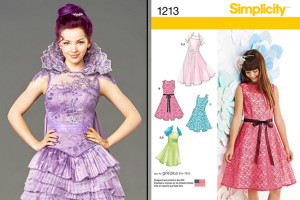 I purchased two shades of purple satin and purple lace. A lighter purple for the bodice and under skirt, dark purple for the ruffles and lace for the bodice and ruffles.
I cut my bodice and skirt to fit my daughter.  I them sewed my ruffle on starting at the bottom and creating a "v" on the top ruffle.  Then I added a few tufts in between the ruffles.
I added lace over my bodice and created a lace collar to match her dress.
On the back I added a half cape that I used hooks and eyes to attach.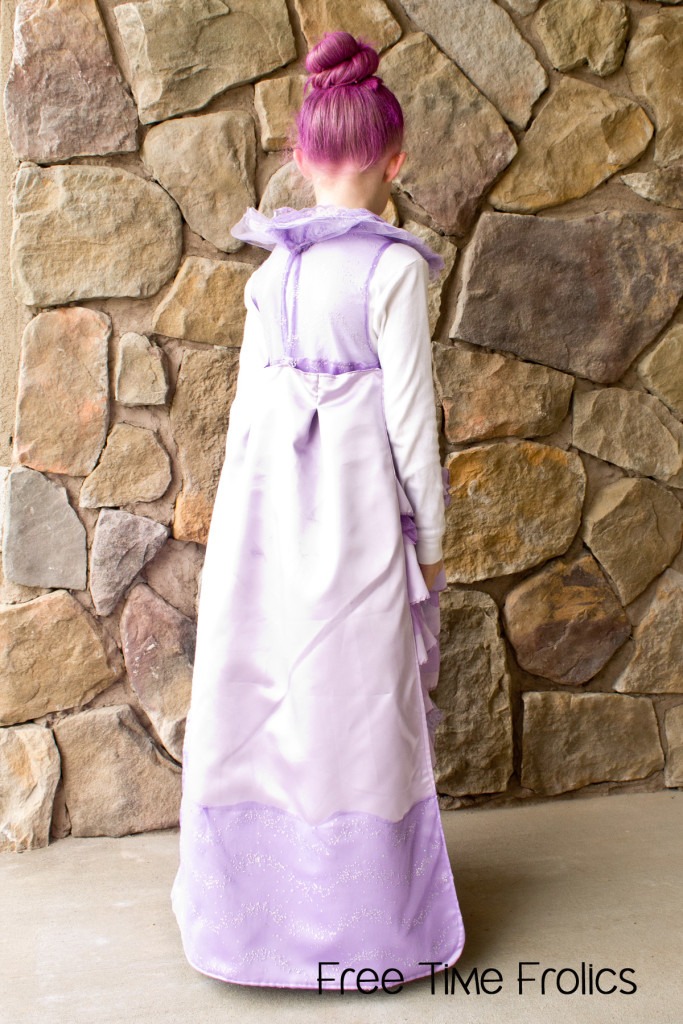 I added a little lace to the bottom of the cape, just enough to sparkle.
She loves how it turned out.  A fun frilly coronation dress for my little tween.  I love that she still wants me to make her things and has a creative mind of her own.  She puts up with my crazy creative side and loves every minute of it.
For more costume ideas click here!
(Visited 2,866 times, 3 visits today)