I am so excited to be sharing Posy Garden fabric today.  I love the colors, prints and diversity of the fabrics. I knew as soon as I saw the fabric I wanted to make my daughter something for school.  She loves leggings and a long tunic top was just perfect for this fabric.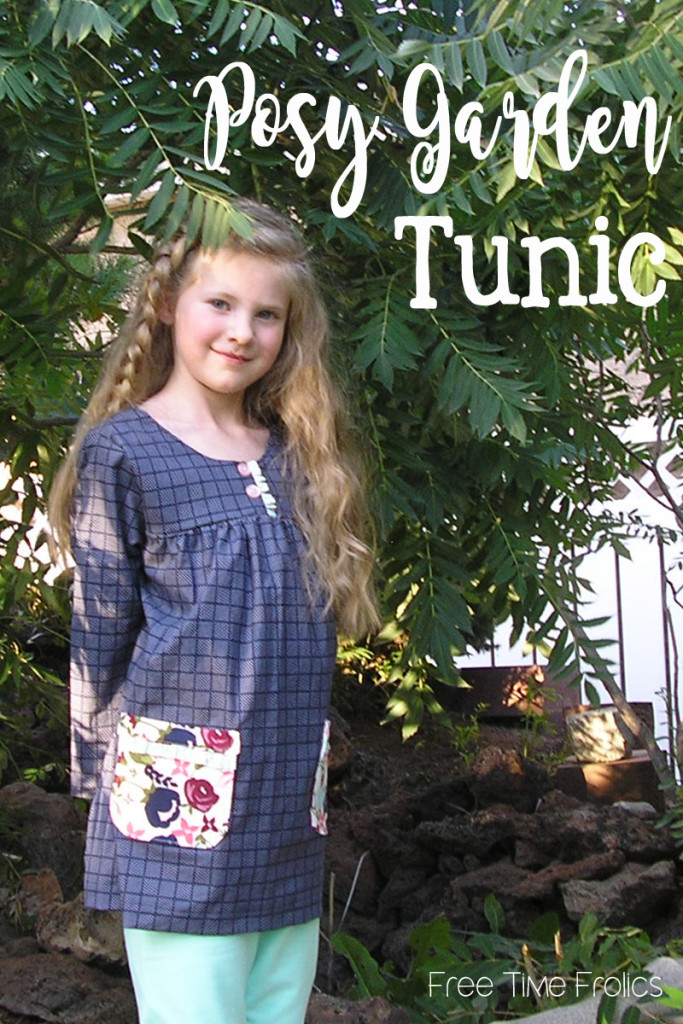 Posy Gardens has so many fabrics to choose from I had a hard time picking.
I decided on these three fabrics.

Now most of you will run for the main print.  I know this because it is gorgeous and I did too!  Trust me I want it all.  But the Navy Grid has a kind of "I love this fabric" and it can go with anything kind of feel.  It's just perfect!
I also started with this pattern from Simplicity to give me a basic shape for the top and sleeve.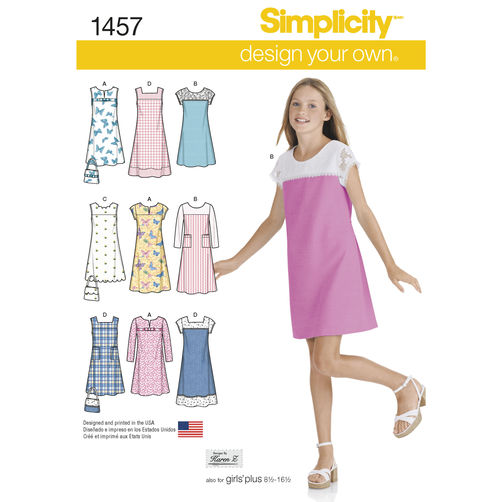 I used top "B" for the round neckline and sleeve.  For the bottom section I added 4 inches to the front center and the back center of the pattern to allow for a fullness.  I didn't want a full length dress so I shortened it to my liking.   So that was the basic shape.  I also did the long sleeve because Idaho gets cold.  But this would be adorable as a summer tunic and shorts!
Now for the Tunic details! Ruffles, Buttons and Pockets!

On top I added a small one sided tuxedo ruffle and buttons.  I used the aqua small flowers for the ruffle to add a pop of color and two pink buttons. When cutting out the tip of the bodice I cut one size larger. This let me have a small amount of fabric to fold over and create a button cover look.  The ruffle fit right inside the little pocket it make and I stitched down the front to make it look like it buttoned.
For the pockets I used the main print in cream and added ruffle of aqua for some texture and color. I cut the pockets taller Sewed two pieces right sides together leaving a small hole for turning.  The flipped RS out and folded over the top that would cover the raw edge of the ruffle.  Just stitch the ruffle into place and then place for pockets on the Tunic.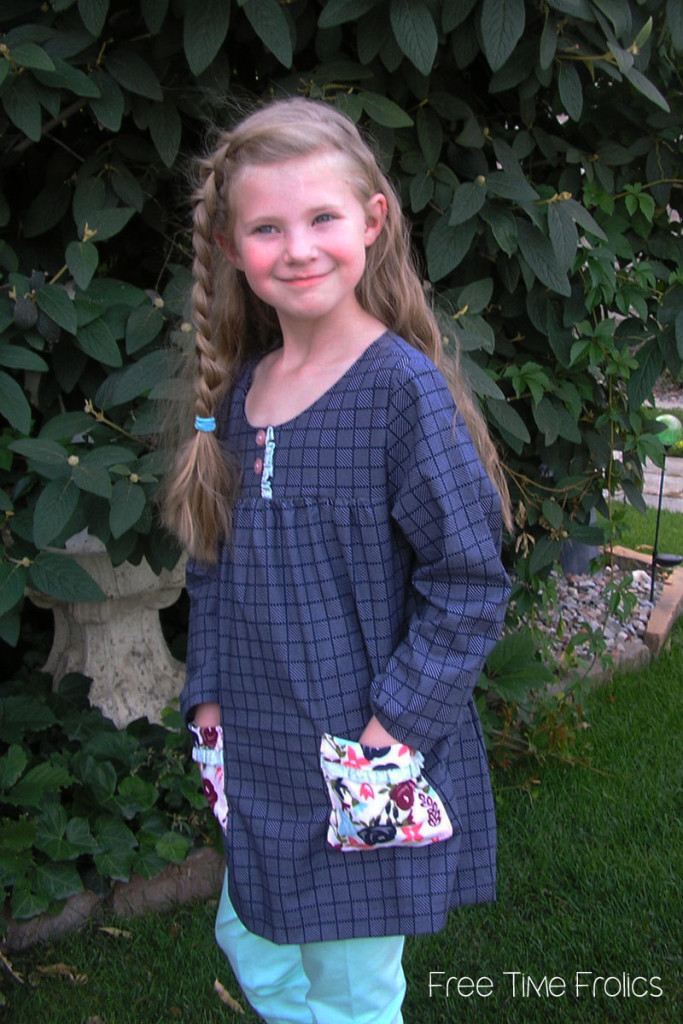 Overall I love how this tunic turned out.  My little Miss does too. I love that I can pair it with leggings or blue jeans and boots for winter.  Whatever you make with this fabric it won't disappoint.  If you have an questions on how I constructed the Tunic please feel free to leave a comment.  If you have more time please check out the other adorable things made from Posy Garden below!
Don't forget to check out the other Posy Garden ideas on the Blog Hop.  There are so many cute ideas for this fabric.  I can't wait to make a few more things!
(Visited 193 times, 1 visits today)