Over the past few weeks I have been anxiously engaged reading an amazing book, One by One is a new book released by Deseret Book, written by David A. Bednar.  This book is thought provoking and enlightening to the mind.  Opening our hearts to the light of the Saviors love.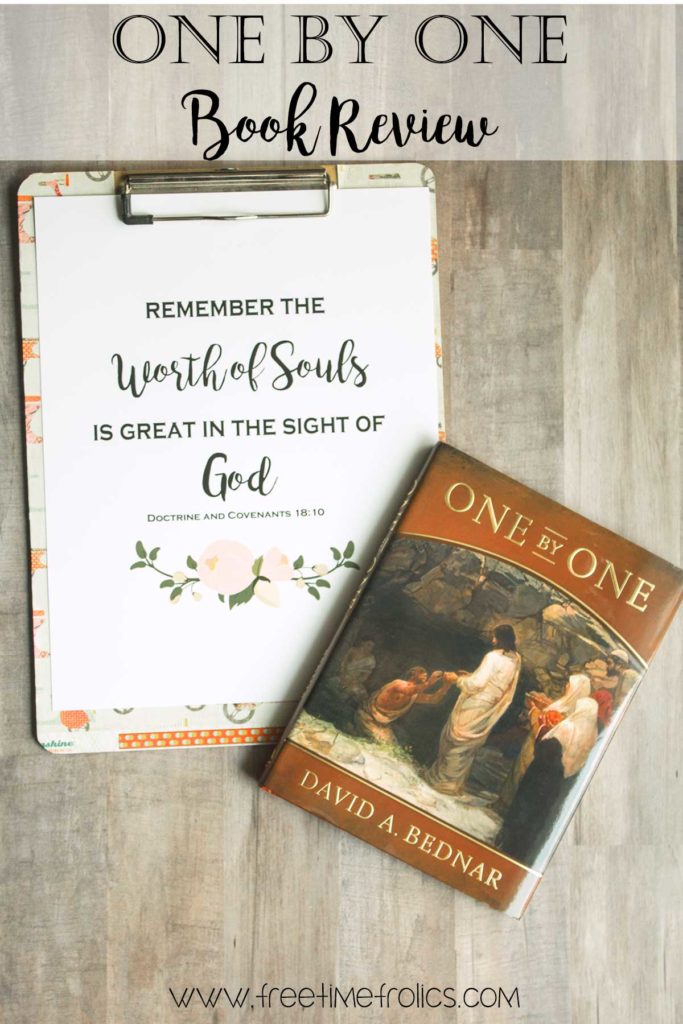 I have always loved listening to Elder Bednar speak.  I find something profound and/or meaningful in each of his talks. Several times he has spoken of how the Savior served the One.  In this book Elder Bednar focuses on how through His service, Jesus serve the One.  Elder Bednar shares  stories from the Book of Mormon and the Bible that show a pattern In the Saviors life that focused on serving the One.
What I most enjoyed was the sharing of his personal stories of recognizing the One. Elder Bednar shared several stories from his life experience that illustrate how he personally was put in situations to help, encourage and love the One.  He teaches us how to recognize the nudging of spirit to be an instrument in His hands.  Teaching in the Savior's way, Elder Bednar shows us how we too can be an instrument for the Savior to use in reaching out to the Ones.
I love at the end of each chapter there is a summary and questions to help us better serve the One. It allows you to reflect on your own experiences when you could have or did serve the one.  After reflecting you will find a space to write down your own thoughts and goals.
Find One by One at Deseretbook.com
Worth of Souls Printable
Through out the book you are remind the the Worth of Souls is great in the sight of God. As one of my favorite scriptures I thought I would make a printable to remind me each day.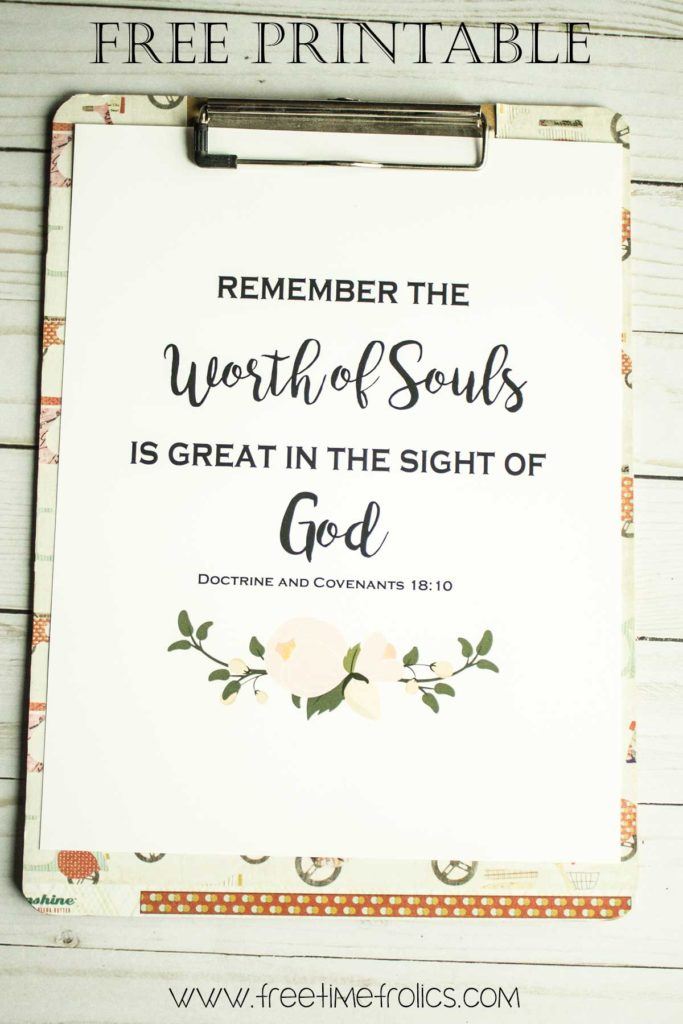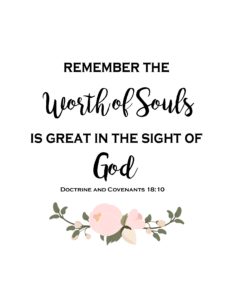 Free Printables on Free Time Frolics are for personal use only.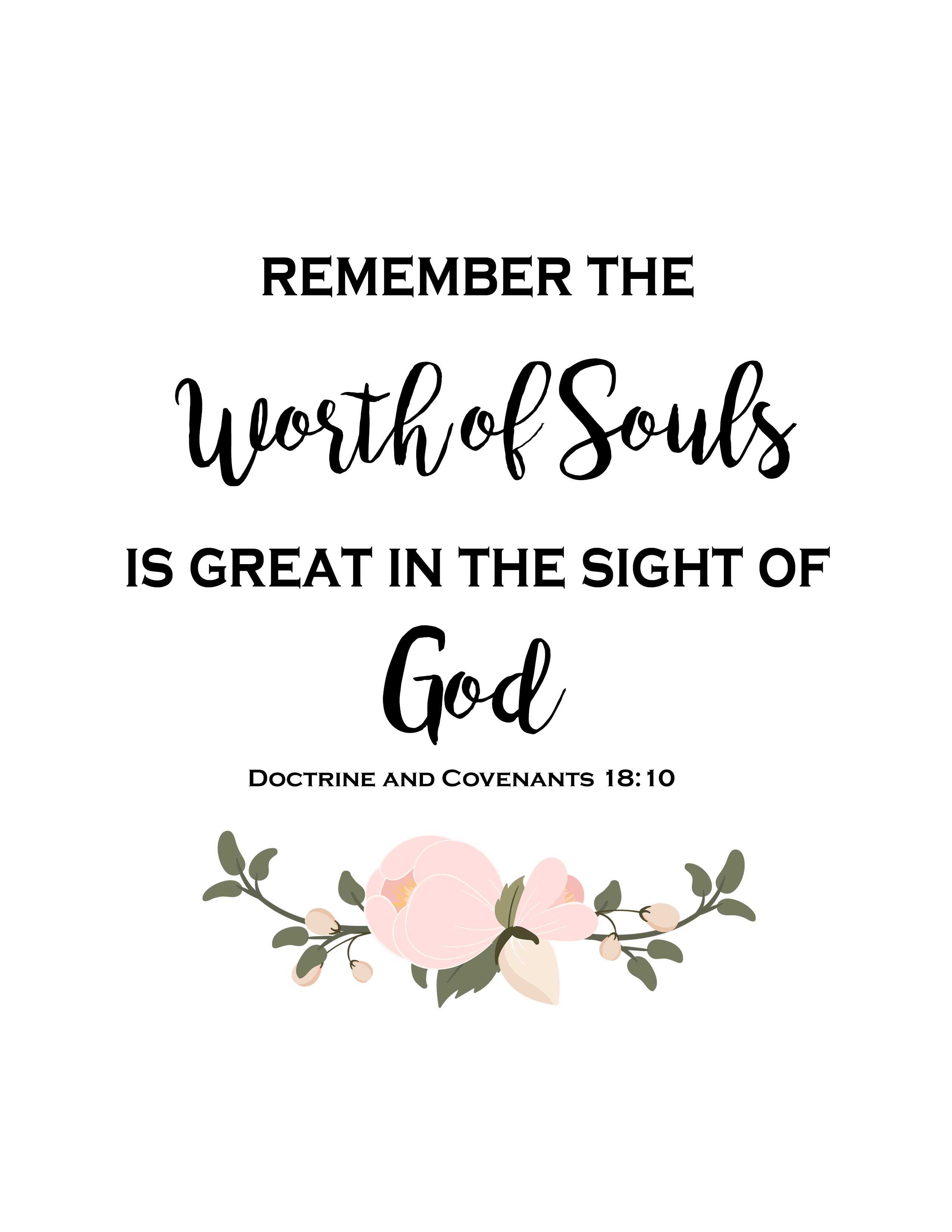 Worth of Souls



(Visited 188 times, 1 visits today)