For each holiday I enjoy making something a little different.  This year the Ribbon Retreat asked me to join in and make something from a secret box of goodies. I decided to use ribbon in a not so traditional way.  The great thing about this project is you can make it for any holiday using whatever silhouette figure you wish.  So here you have a Ribbon Holiday Hoop Decor.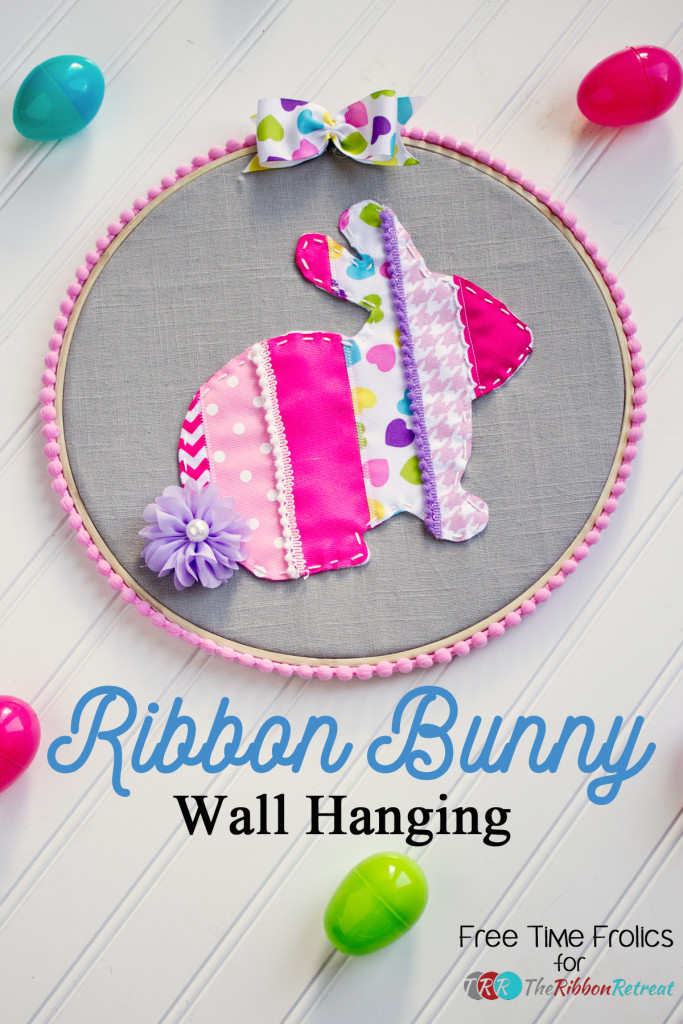 Ribbon Holiday Hoop Supplies
Embroidery hoop
fabric large enough to fit the hoop
felt backing
7 or 8 different ribbons- The length will depend on how large your shape is.  Mine were 12 inched each.
Embroidery floss
pom pom fringe
flower of choice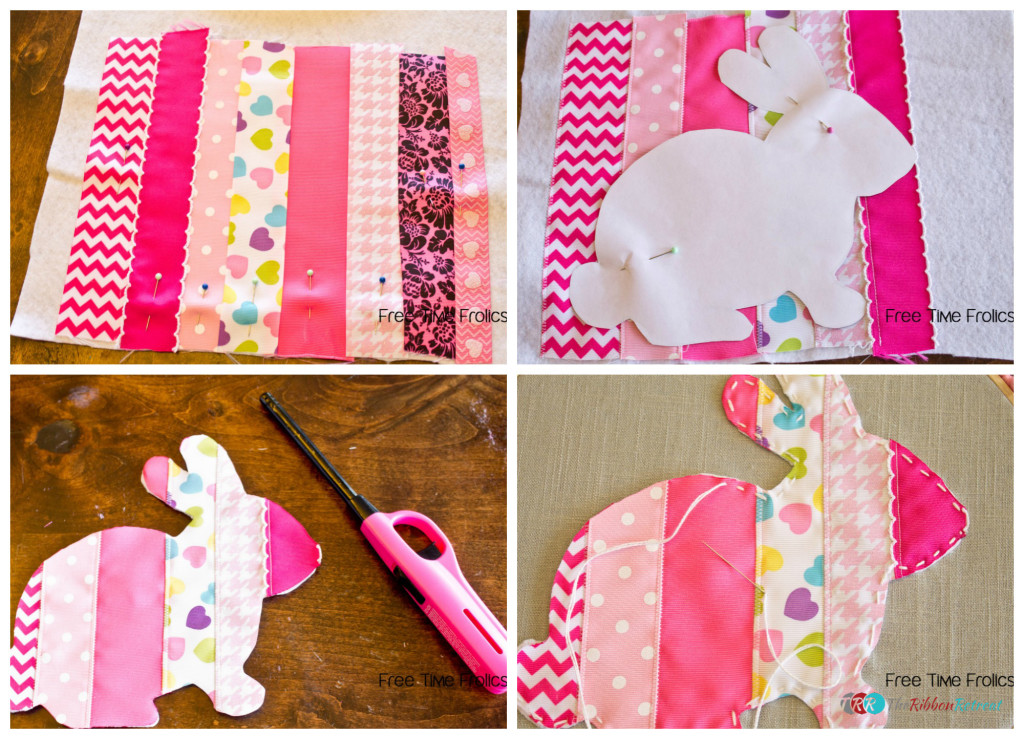 Pick enough ribbons for your pattern. Pin them onto a large piece of felt. Overlapping slightly. Stitch the ribbon down along the edges.
Place pattern on ribbon fabric. Pin and Cut.
Using a match or fire stick burn the edges of your holiday shape.  This will keep the ribbon from fraying.
Place shape onto embroidery hoop. Use a little hot glue to hold the shape in place. Using embroidery floss, stitch around the outer edge of your shape.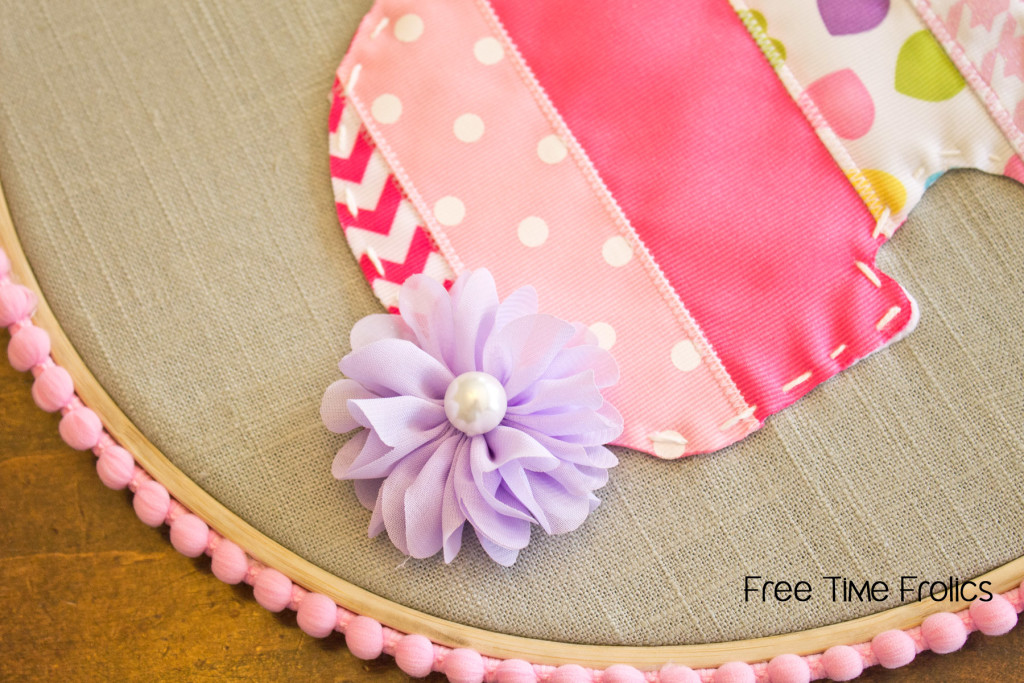 5. If your making a bunny add a cute flower as the tail. I used hot glue to add mine but you could stitch it on as well.
Add some pom pom fringe to the outside edge of the embroidery hoop and a bow at the top.
All finished!  Use it to hang on a door, wall, or as part of chalkboard art.
The great thing about this project is that you can use it for any holiday.  Other shapes you could use:
4 leaf clover, heart, umbrella, flag, pumpkin, bat, turkey, snowman, Christmas tree or stocking,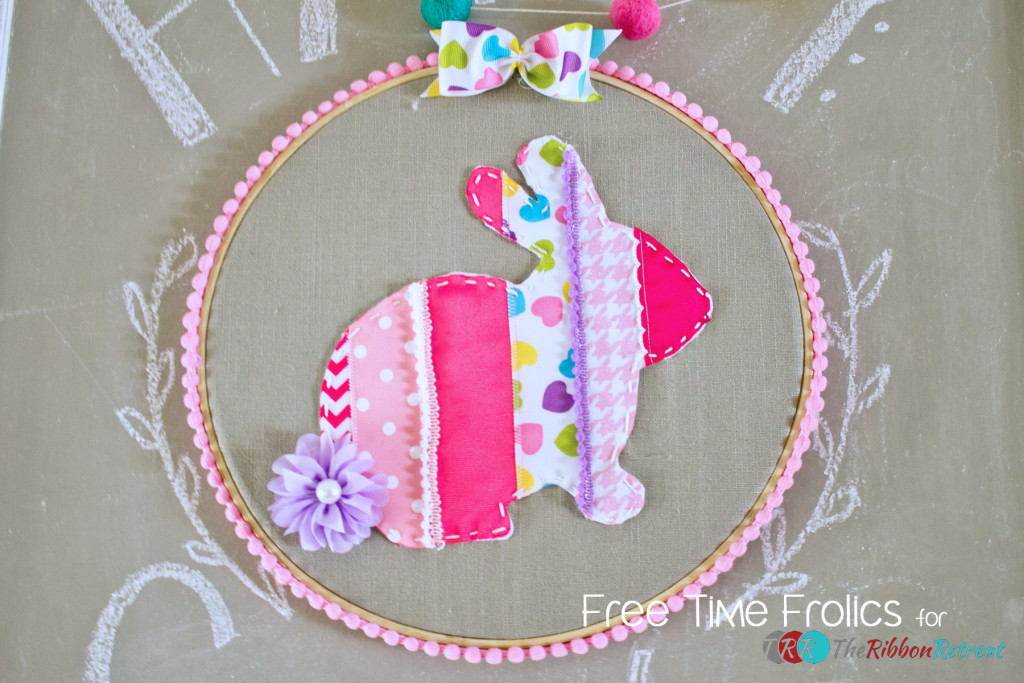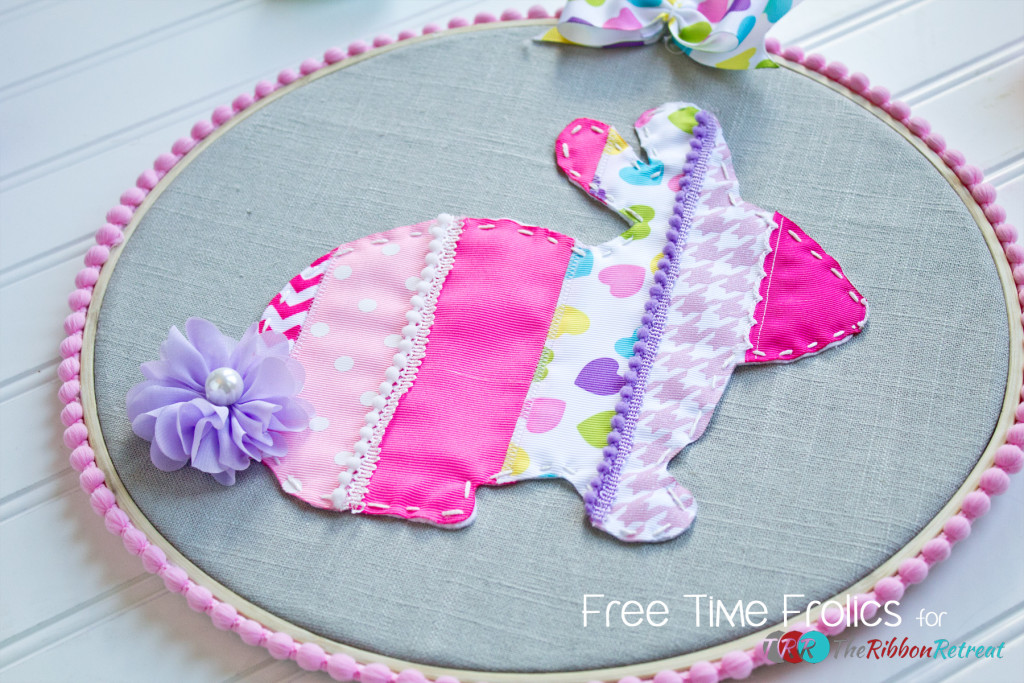 So tell me, how would you use this tutorial for your holiday decor?
(Visited 131 times, 1 visits today)