Lieutenant Terry's Christmas fudge is a perfect book to share for the holidays. A few weeks ago I receives this adorable little book in the mail.  I am not a huge reader but this small 131 page book was the perfect size for me to read when I had some downtime. Let me tell you about it.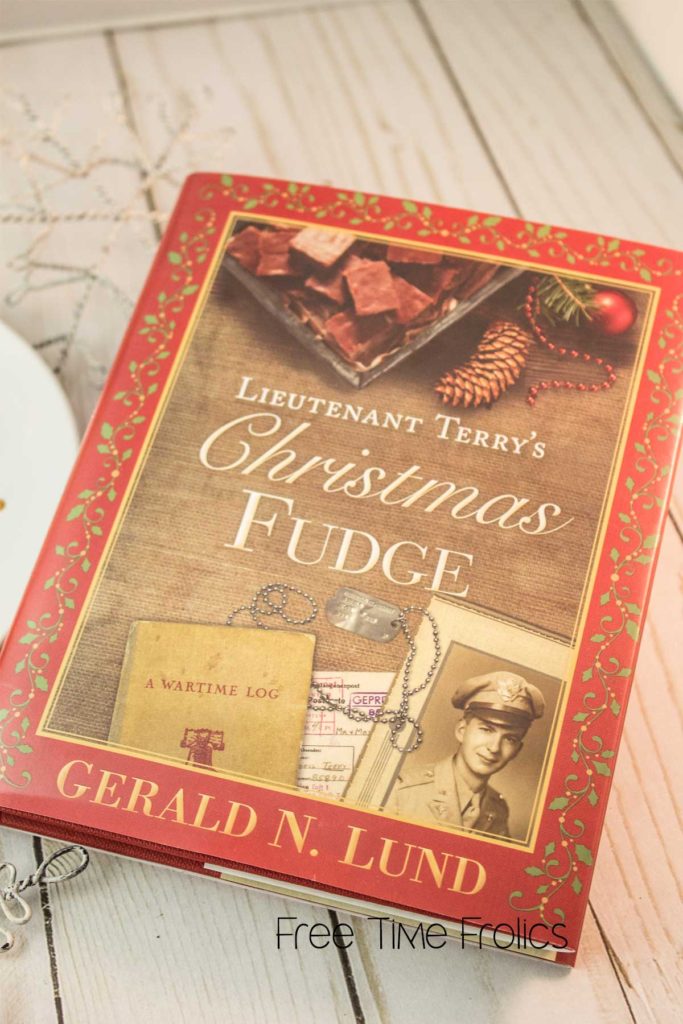 This is a story of Love, Trials and Blessing in one families life in the 1940's.  The story begins with Terry in his teen years and memories of childhood and teenage love.  Each memory a lesson that will serve Terry as an adult.
Lieutenant Terry is a Pilot in WWII, flying missions throughout Europe. Until the day he is shot down over Hitler occupied France.  Found by Germans and taken to a POW camp.  Terry lives each day, in the camp, for his family and Faith to make it through his trials. Through his Faith he survives terrible conditions to return to the family he longs for.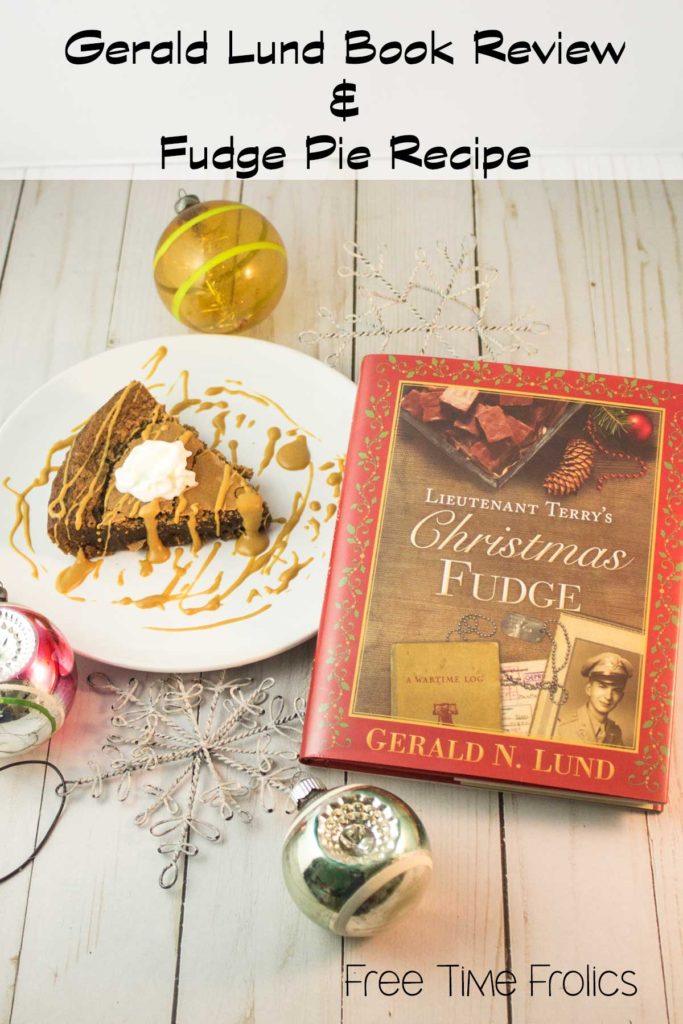 Lieutenant Terry's Christmas Fudge is a sweet story to share with loved ones, to remember the spirit of the holiday through showing kindness and love to to others.
To share this wonderful book with others I made a delicious Fudgy pie to make and take to family and friends.  Its perfect for the holiday season.  Much like fudge, This pie is served like pie but the consistency and flavor of real fudge.  I hope you enjoy it!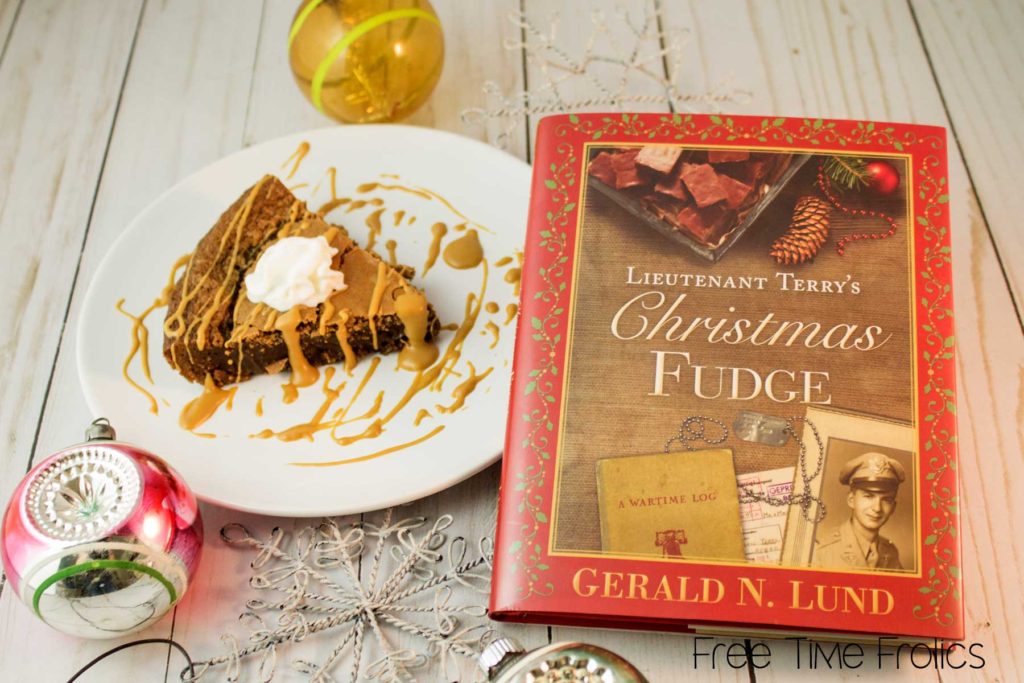 Fudge Pie Recipe
Fudgey Peanut Butter Pie
Ingredients
2 oz. German Chocolate Bar
1 cube butter
3 eggs
½ C. Sugar
½ C. Brown sugar
½ C. Flour
1t. Vanilla
¼ C. Peanut Butter
Instructions
In sauce pan melt butter and chocolate. Stir until almost melted and remove from heat.
Mix in peanut butter and stir until melted. Let mixture cool to room temp.
In a large bowl beat eggs on high for 2 min until foamy.
Add sugars and mix for 1 min.
Add flour and mix for 1 min.
Combine with chocolate mixture and vanilla. Mix for 2 min.
Pour into well greased pie pan. Bake for 40 min @ 325*.
Cool. Drizzle melted peanut butter onto pie. Serve with a dollop of whipped cream.
The perfect dessert to add to any holiday feast.  You bake it like a Pie, consistency of a Brownie and taste like fudge! It's a magical dessert. So good, my husband and kids can't stop eating it.  Try it out and tell me what you think!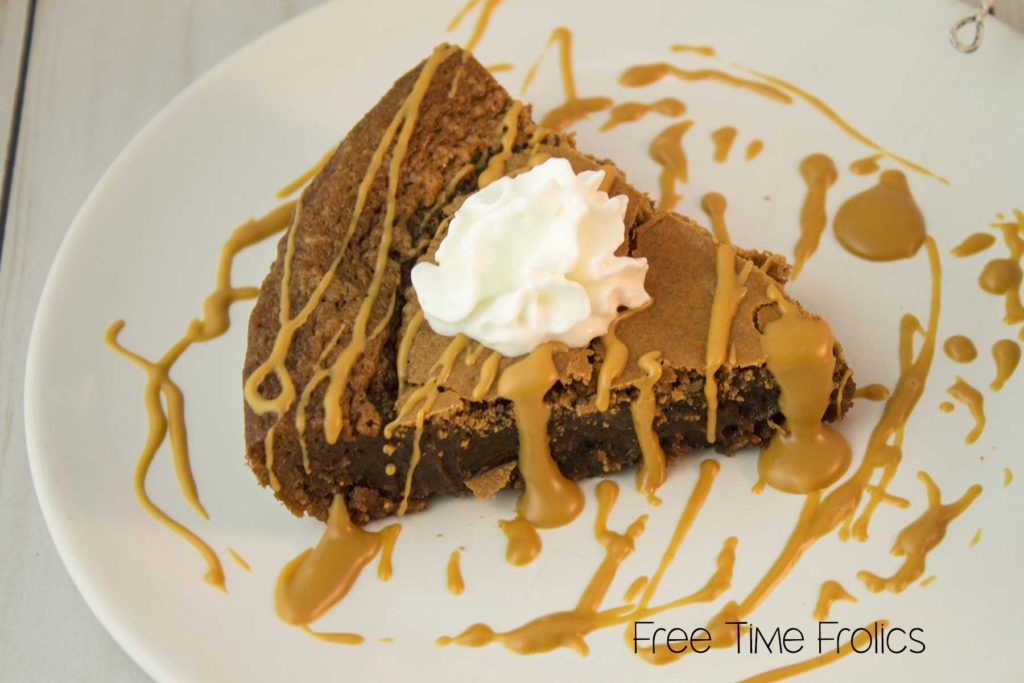 (Visited 30 times, 1 visits today)